Safety at height: New standards accelerate trend towards high-tech boom lift safety
By Nate Hendley
Equipment
New regulations from the CSA Group and ANSI (American National Standards Institute) have accelerated the move towards high-tech safety features in boom lifts.
Last year, the new ANSI A92.20 design standard imposed stringent safety requirements on mobile elevated work platforms (MEWPs). Formally called aerial work platforms (AWPs), the MEWP category includes articulating and telescopic boom lifts.
"The revised ANSI/CSA standards in North America require that new boom lifts and scissor lifts are equipped with load sensing and tilt sensing technology to make sure operators remain within the capacity limits of the machine," says Jennifer Stiansen, director of marketing at JLG Industries.
Load sensors measure the combined weight of operators and equipment on a boom lift platform. When the platform weight exceeds a certain limit, an alarm is sounded. In some cases, machine operations are automatically shut down.
Load sensing systems on JLG boom lifts are so sensitive they can detect when an item is removed from the platform. If the platform weight returns to its rated load capacity, machine operations will resume "without the need to recalibrate the machine," Stiansen says.
To meet the new requirements, Genie, a Terex brand, recently announced that all its forthcoming articulating and telescopic boom lifts will be fitted with platform load sensors.
"Equipment with a load sensing system will monitor the weight in the work platform and disable functionality if the boom's rated capacity is exceeded," Genie product manager Sean Larin highlights in the company blog.
The ANSI standards also impact tilt sensing systems.
"Machines that could previously only operate on level surfaces can now be used on slopes but are required to have a tilt sensor alarm and cutout. The system will disable boom and drive functions if the incline surpasses the slope limit," JLG explains.
Ontario-based manufacturer Skyjack equips its boom lifts with an Electrical Secondary Guarding System (SGE) featuring tilt sensing capability and a "stop" command for emergency situations. SGE is standard on Skyjack articulating and telescopic booms.
"This feature aims to prevent involuntary operation," says Ian McGregor, director of Engineering at Skyjack. "When pushed, the sensor bar instantly stops all functions, initiating a siren and a flashing beacon. If pressure is applied to the bar for more than a second, the engine will stop and discontinue all regular functions until reset. The emergency lowering controls can still be operated to bring the platform safely to the ground. If the machine exceeds its tilt limit for elevated operation, a switch is activated that prevents it from getting out of the stowed position."
As a result of the new ANSI/CSA rules, Genie decided to tweak its existing terrain sensing system, which monitors tilt, other among factors.
"Genie booms will also now be equipped with a chassis angle sensor, which measures the angle or tilt of the machine's chassis during operation… when the machine is working on a slope — if it reaches — or exceeds the boom's rated tilt angle, an alarm will sound to alert the operator. This audible alarm means that the machine has reached its tilt sensor activation setting — or in other words, the boom has exceeded its tilt angle," Larin writes.
JLG boom lifts also feature tilt sensing technology. When excessive tilt is detected, boom lift functionality is restricted beyond what is necessary to "return the machine to a work area within its allowable operating range," Stiansen says.
Once operators reach safer ground, they are able to reposition the boom lift or grade the work site, to complete work within the rated load and slope tolerance of the machine Stiansen adds.
JLG makes self-levelling boom lifts, such as the JLG 670SJ, as well. Such booms boast technology designed to adjust the machine's chassis to the ground conditions, rather than trying to adjust the ground conditions for the machine. "With self-levelling technology, the machine is engineered to continuously and automatically level itself on slopes up to 10-degrees, even when driving the unit at height," Stiansen says.
The JLG 670SJ's self-levelling function reduces the movement of the platform during travel, for added operator safety and comfort.
"Caught between" accidents, during which operators are pinned between two or more objects, represent another danger for boom lift operators, Stiansen notes.
JLG's sensor-equipped SkyGuard system is intended to prevent such scenarios. When confronted with 23 kilograms (50 pounds) of force, SkyGuard "stops all machine functions that are in use… By stopping the platform and moving the operator away from the obstruction automatically, SkyGuard helps reduce caught between injuries while working at height," Stiansen says.
JLG also offers SkySense, an optional sensor-based enhanced detection system that provides operators with an added level of awareness of their immediate surroundings. An alert is sounded if the system detects an object in the machine's path. Should the operator fail to reduce speed, the boom lift will cease moving once it reaches a previously determined stop point. The operator must manually override the system to regain maneuverability, Stiansen says.
The Snorkel Guard serves a similar role on Snorkel boom lifts — available in Canada through Ahern Canada. Designed by Snorkel engineers, this product prevents the lift from moving if the operator is jostled.
Snorkel Guard "is a simple, mechanical secondary guarding system that has been fitted as standard on all factory-built Snorkel articulated and telescopic boom lifts since 2015, says Matthew Elvin, CEO of Xtreme Manufacturing and Snorkel. "It features a spring-loaded rail that sits above the upper control panel that cuts out machine operations when compressed, for example, in the case of the operator being involuntarily pushed against the controls."
Once Snorkel Guard is activated, a horn is sounded and a blue light starts flashing on the platform indicating there's a problem.
Snorkel's new 2100SJ telescopic boom lift offers other safety elements, including a removable remote control panel that lets the operator stand a safe distance from the lift when loading and unloading from transport, Elvin adds.
The 2100SJ also boasts a patent-pending secondary control pendant that gives the operator more freedom to move about the platform while maneuvering into position. This feature allows for more precise positioning, which enhances both productivity and safety when working at height near "sensitive facades such as glass," he adds.
All Snorkel boom lifts come standard with drive motion alarms and foam tires, except for 600S and 660SJ All Terrain telescopic boom lifts, which boast independent tracks instead of tires.
Into the future, expect telematics to become more commonplace on telescopic and articulating boom lifts.
Skyjack, for instance, offers a telematics system called ELEVATE which detects overloads and engine issues while providing the operator with data about "battery health, active fault codes and CAN bus information," McGregor says.
As manufacturers rush to meet ANSI and CSA safety standards, basic safety rules still apply for boom lift operators.
Choosing the right boom lift for the job is one key component, Elvin says. Only letting trained professionals use the equipment, outfitting them with the proper PPE, putting a priority on maintenance and ensuring site inspections are carried out to check the location of power lines, buried cables and difficult terrain, are several others.
Combining cutting-edge safety solutions with old-fashioned common sense is an excellent way to make boom lift operations as safe as possible.
---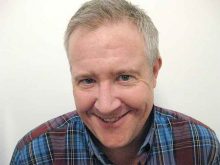 Nate Hendley is a freelance writer and author.
This article first appeared in the August 2021 edition of On-Site. Click here to read through the full issue.