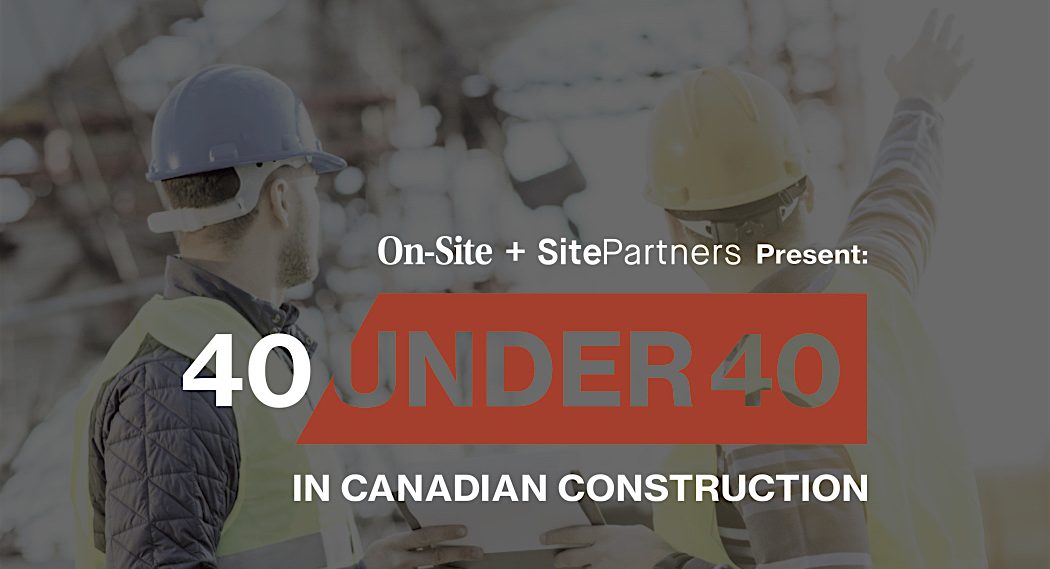 INNOVATION. DYNAMISM. TRADITION.
There is no shortage of talent in Canada's construction industry. Builders may not always get the credit they are due, but coast to coast, the next generation of leaders are finding new ways of working, embracing novel technologies and driving the industry forward — all while maintaining strong connections to the local communities they are helping build.
On-Site and SitePartners are thrilled to announce the inaugural edition of the 40 Under 40 in Canadian Construction. A cross-section of the top-performers in the industry, the list includes representatives from all facets of construction — from those spending long hours on-site, to those developing new tools to streamline how we plan, design and build.
Finally, this is by no means an exhaustive list of the talented individuals in the industry. There are roughly 1.4 million people working directly in construction across Canada, and many more in the consulting, law, finance and design communities that support it. Many others are deserving of recognition and we look forward to profiling more of the next generation of leaders in 2021.
---
Learn how our Top 40 Under 40 are reshaping the industry:
For mobile users, click here for to view a mobile-friendly version of the Top 40 Under 40.
---
Nominations for the 2nd annual Top 40 Under 40 in Canadian Construction are now open. Please refer to site40under40.ca to learn more, nominate a colleague, or self-nominate today!