News
Toronto island pedestrian tunnel making headway
---
Print this page
---
July 8, 2013 by STAFF REPORT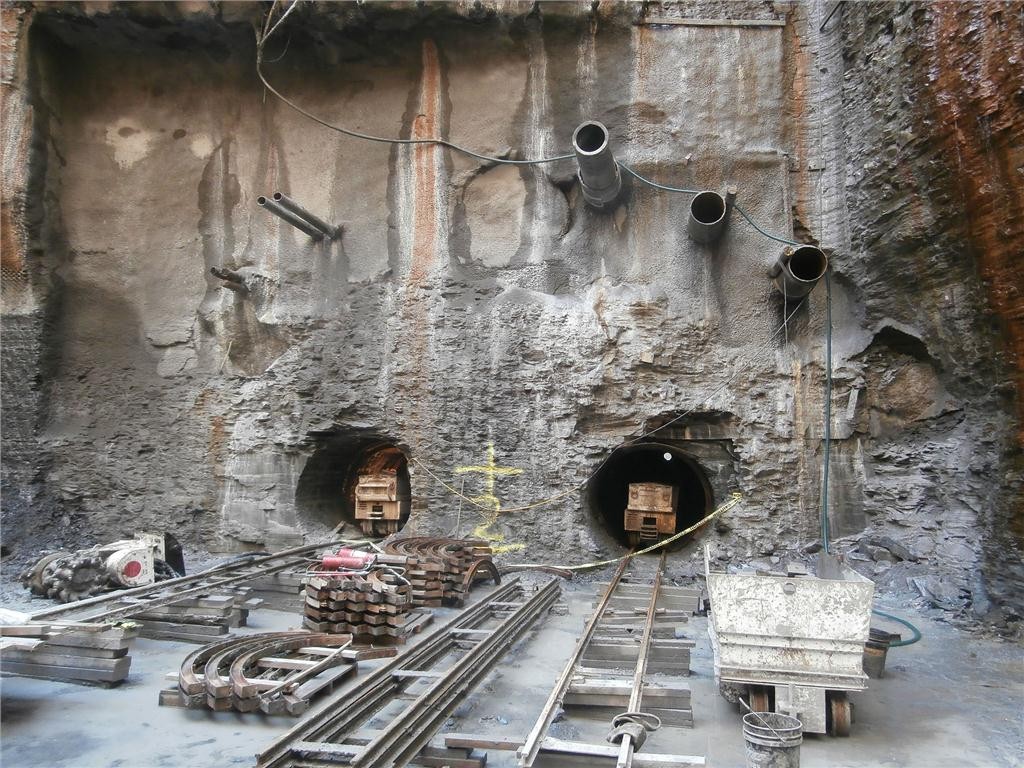 Excavation has begun on the main pedestrian tunnel to connect Billy Bishop Toronto City Airport with the mainland.
In early July, excavation began with the boring of two six-foot tunnels by two boring machines dubbed "Chip" and "Dale".
The excavation process is taking place in two phases: the first involves excavating the pedestrian tunnel's top half; the second involves excavating the elevator shafts to the pedestrian tunnel's base after which the tunnel's bottom half will be excavated.
It is expected to be completed by the fall of 2013.
Geoffrey Wilson, president and CEO of the Toronto Port Authority, said the beginning of the pedestrian tunnel's excavation marks a major step forward in the project. "This next phase will bring us that much closer to providing passengers with easy and reliable access to Billy Bishop Toronto City Airport."
The Canadian-made boring machines were also used recently to create the tunnel crown that consists of seven interlocking drift tunnels.
Construction of the pedestrian tunnel began in March 2012. When it is completed in the summer 2014 the tunnel will use 100 per cent green energy supplied by Bullfrog Power Inc. For more information visit www.bbtcatunnelproject.ca.
---
Print this page
---
Related
Sponsored