Ontario WSIB payments possible through CRA
By Adam Freill
Construction
Health & Safety
Businesses in Ontario can now report and pay WSIB premiums through their Canada Revenue Agency My Business Account.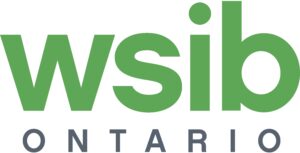 Ontario's Workplace Safety and Insurance Board (WSIB) has worked in collaboration with the Canada Revenue Agency (CRA) to launch a new option for businesses in that province to report their insurable earnings and make WSIB premium payments online.
The new service, which makes use of the company's CRA My Business Account, aims to provide a simple way to manage accounts, allowing companies to pay WSIB premiums at the same time as they file their business taxes.
"We're always looking for ways to make it easier for people to do business with us," said Jeffery Lang, president and CEO of the WSIB. "This new service with the CRA is a convenient option for business owners to take care of their WSIB account and file their business taxes in one user-friendly spot."
Businesses can also report and pay WSIB premiums using online banking or the board's online services. WSIB also offers online services to view statements and claim information, find or obtain clearances, report injuries or illnesses, analyze rates, and much more.
"After introducing new leadership, our government has given the WSIB a clear mandate to improve services for the businesses and injured workers that rely on them," said Monte McNaughton, Ontario's minister of labour, immigration, training and skills development. "From returning over a billion dollars to safe employers to raising compensation for injured workers, today's announcement is another example of the positive change taking place at the WSIB."
"The Government of Canada is committed to helping businesses. I am pleased about this new partnership with WSIB Ontario, which gives businesses a new option to use our quick, convenient, and secure e-services to pay their premiums," said Diane Lebouthillier, Canada's minister of national revenue.