On-Site's 2021 Top Contractors
Top Contractors is a project dedicated to determining the leading construction contractors in Canada. This year's Top 40 are listed below.
To read the complete report and to see how this year's rankings stack up against previous top performers, click here.
---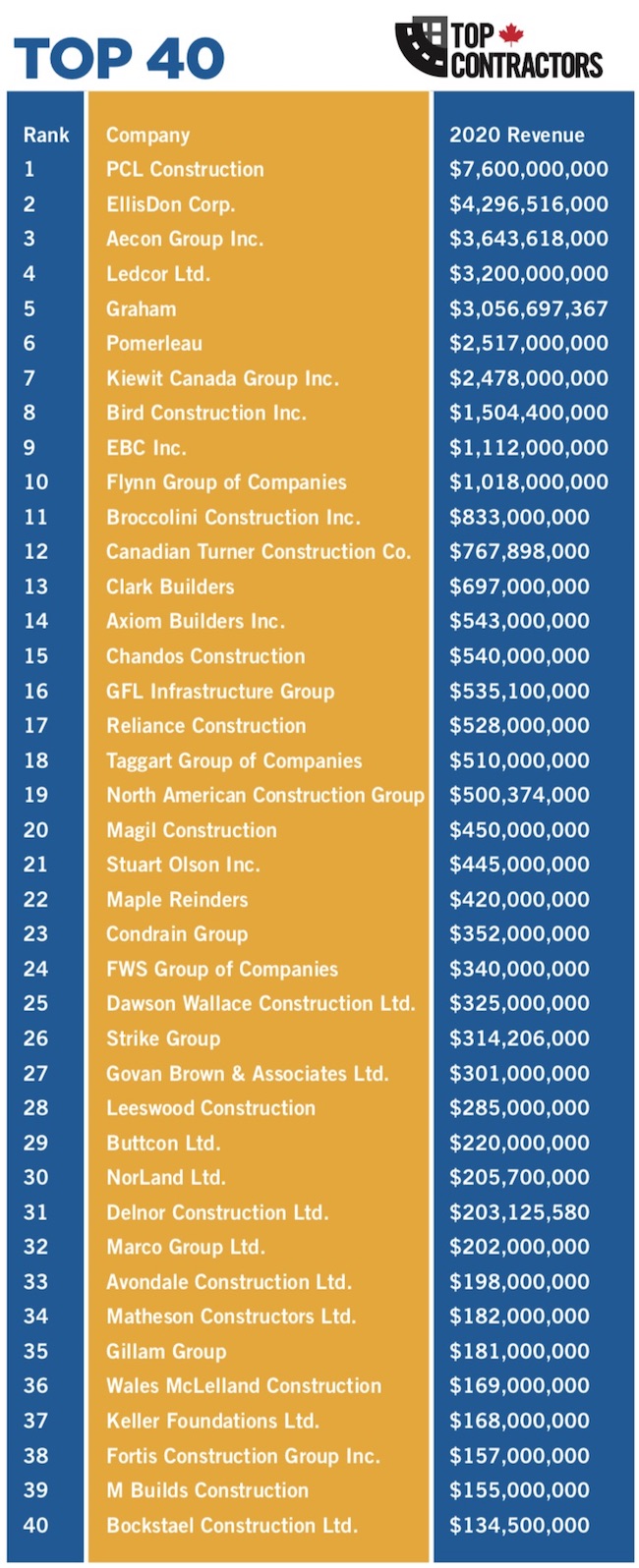 Based on responses to research conducted by On-Site, as well as on publicly-available data. Some contractors chose not to participate in this research.

Stuart Olson revenues reflect just the first half of 2020. It was acquired in the third quarter of 2020.