Revealing the Hidden Inefficiencies in Construction
By Buildots
Construction
Study reveals the truth about inefficiencies on-site.
In this report, we use data to expose the real figures behind the common issues that have been holding your construction project back.
Our first-of-its-kind report analyzed 64 construction projects worldwide to quantify on-site activity and explore metrics that highlight inefficiencies in construction projects.
In one of the examples in our report, we look at unutilized work areas, illustrating the correlation between area utilization and the completion of the project plan.
Weekly Completion of Planned Work vs. Available Working Area Utilization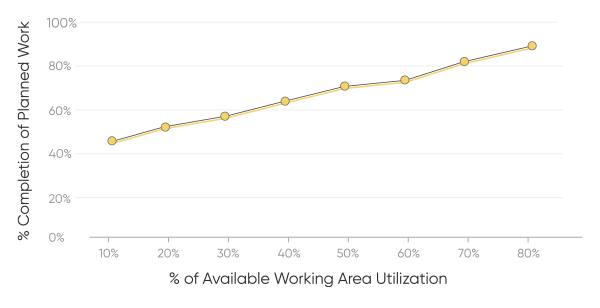 In fact, our study revealed that only 46% of available work areas are being worked on in a given week, offering the potential to increase turnaround time.