According to an infographic published by the Ontario Sand Stone and Gravel Association (OSSGA), up to 5,000 long haul trucks in both directions are transporting aggregates each day into the Greater Toronto Area alone. While the purpose of the graphic is to illustrate environmental impact, it also shows that with quarries moving farther and farther away from major urban centres, transport capacity for moving aggregates to job sites is strained to the limit.
Increased distances mean transportation has assumed a larger proportion of aggregate costs, and consistent and timely deliveries have become major concerns. "It's important for construction job sites to receive a consistent flow of materials, especially for larger projects," says Jim Petrella, Commercial Series manager at Dufferin Aggregates. "At Dufferin Aggregates, we are paying great attention to our customers' needs to ensure they are getting the materials they require."
Aggregate hauling, unlike many other aspects of the construction supply chain, is unique in that many suppliers and contractors are dependent on independently-owned trucks to meet their delivery requirements. As the demands on the system grows, aggregate suppliers, road builders, site preparation contractors, and other heavy aggregate users are finding it difficult to find the trucking capacity to meet their schedules.
"It's no secret that finding the amount of trucks needed to complete the daily work remains to be one of the largest challenges faced in the construction and agricultural industries," says Andrew Davies, founder and CEO of London, Ontario-based TruCon, a recently-launched software platform that connects trucks and construction jobs.
The TruCon app, which is currently free for contractors and truck owners, creates a central database both parties can access. "It breaks down the barriers of the past," Davies says, "by bringing the truck community together in the 21st century into one central database that allows more opportunities for contractors to hire the trucks they need and owner/operators to utilize the trucks they have to their full potential."
Like all areas of construction, strong partnerships with subcontractors are essential. "The biggest challenge in coordinating multiple truck deliveries is establishing relationships and negotiating pricing with local truck conglomerates," says Rick Wieringa, manager of RROX Aggregates at Edmonton-based Park Paving. "We have a few of these in our area of the province and the ability to call on them for any number of trucks at a set price is the most challenging as the industry is demand based."
Prices often fluctuate, and truckers will sometimes defect for a higher paying load. "This can cause inconsistent service delivery from these hired trucks thus creating delivery volume issues," says Wieringa.
With transportation accounting for a larger and larger chunk of lifecycle aggregate costs, efficiency is also becoming a bigger issue. For example, better coordination is often needed to avoid wasteful scenarios, such as long lines of dump trucks waiting their turn to deliver their loads.
Applying technology to the problem
Traditional technology has addressed many of these issues through a combination of fleet management and dispatching software. While these technologies address many of the problems of managing a large number of trucks, they are not easily adaptable to working with hired fleets due to dependence on vehicle-installed hardware, and to siloed information.
Tread, a Toronto-based software company, provides a solution designed specifically for hired fleets which combines functionality found in fleet management, subcontractor management, and logistics systems. Drivers access the platform through a free app on their cell phones.
"We're different because we're completely mobile," says Noah Dolgoy, Tread's co-founder and CEO, "so we're in the business of making it really easy for our clients to create a virtual fleet every single day. So using our tools, they can send work out to hundreds of different subcontractors."
Dolgoy notes that Tread works side by side with fleet management software from the likes of Trimble and Command Alkon. Tread also provides some basic fleet information gathered through Geospatial reports — highlighting trip information, and In-Vehicle Monitoring System (IVSM) reporting — and providing safety flags such as hard braking and speeding.
Contractors that adopt the platform share their list of subcontractors with Tread, which reaches out to them and provides support. "When we sign up, say, a paving company, we ask them for a list of their subcontractors," Dolgoy says. Tread then sends texts to prospective subs notifying them as jobs are available on the Tread app. "We can very gently onboard people without changing their workflow at all," Dolgoy adds.
Tread also executes subcontractor management workflows such as sending and accepting pricing and commercial terms and conditions. "Once they've accepted, we create that virtual fleet," Dolgoy says, "so different operators can work together as if they were part of the same company."
Tread automates e-ticketing and invoicing, and through an artificial intelligence engine, provides advanced analytics for optimizing hired fleets. Data can be shared with the general contractor who may be concerned about optimizing the transportation cost centre. "This is really a third party logistics solution," says Dolgoy.
The software is a significant time saver for dispatchers who otherwise communicated with drivers through texts, emails, and phone calls. In video and written testimonials on Tread's website, Truckers report that the software is easy to use, saves paperwork, and helps them manage their jobs.
Perhaps the biggest hurdle is one all too familiar to technology adopters in construction — the perennial challenge of gaining user buy-in. Park Paving, which has experimented with Tread but is not using it for daily operations, found many of the truckers he was dealing with are reluctant to use any cell phone apps.
"We're dealing with a lot of people who have been driving for 10, 20, 30 years who have never had to use anything but pencil and paper," Cam Clark, Transportation coordinator at Park Paving, says. "This older generation doesn't understand the ability and the reasoning behind using the technology. So now you have users you're reliant on that don't understand the technology and don't want to use it."
Clark acknowledges that there may have been mitigating factors, such as the particular group of individuals involved, or his company's approach to training. "COVID-19 also didn't help because a more tactile approach works way better," says Clark, "and being unable to do that definitely didn't help the process."
Dolgoy notes that it's common for truckers to be skeptical, which is largely due, he says, to a number of job booking sites that act as intermediaries.
"If you're a marketplace, and they think you're trying to break up their relationship with their client, who is the paving company, then they push back really hard," Dolgoy says, "and I think there are some other companies in this space that are behaving that way."
Tread puts considerable emphasis on onboarding, applying what Dolgoy calls a white glove approach which emphasizes showing truckers the benefits, such as fewer phone calls and emails, immediate status updates, less paperwork, analytics to improve their efficiency, and instantaneous invoicing. He also emphasizes that Tread can't track people unless they have turned on the app for a specific job. Truckers who go through onboarding, Dolgoy says, will push back in less than 10 per cent of cases.
The key is that when it comes to ensuring efficiency, transparent communication amongst all parties — material suppliers, contractors, and haulers — is a scenario where everybody wins.
"Technology is going to play an increasing role in the future, and implementing an integrated solution that allows a consistent flow of information will be critical," Petrella says.
---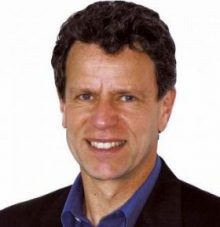 Jacob Stoller is principal of StollerStrategies.
This article first appeared in the February 2021 edition of On-Site. To read through the whole issue, click here.