May you live in interesting times
By Adam Freill
Construction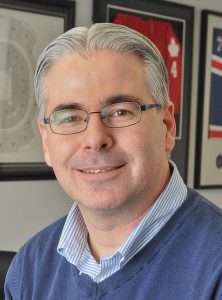 If you feel like you and your company have been pulled in a million different directions lately, you're not alone. Reading through the numerous reports that come my way, the only thing that seems to be certain right now is uncertainty.
For most of us, the expectations (and hopes) that life is finally going back to normal as the pandemic slows its spread in Canada are being juggled alongside the challenges of navigating a growing economy, interest rates that are on the rise in an attempt to control the highest inflation rate the country has seen in 30 years, constant upsurges in gas and diesel prices, increasing prices for everything that's delivered by truck or rail (or built from components delivered by truck and rail) as well as near-record-low unemployment rates — which are also driving up salaries in many sectors. It can be hard to take it all in and keep it all straight.
Adding to the constant barrage of change and volatility are conflicting reports about expectations for the coming year. Some are suggesting strong growth for the construction sector while others stoke worries about slowdowns in real-estate demand, as well as the potential for some institutional and infrastructure projects to be shelved.
For example, CBRE Group reports that inflation, rising interest rates and geopolitical instability are unlikely to be enough to dissuade Canadian commercial real estate investors this year, with the sector on track to hit an all-time high over $58 billion.
And in the latest edition of Turner & Townsend's Canada market intelligence report, the authors advise that the construction sector has experienced all-time highs in both material and commodity volatility, and that the mix of higher costs and rising interest rates are driving housing starts and permits into a mixed bag of signals.
Even the experts are without clarity.
Despite this, residential and commercial real estate prices remain at near-record highs and our federal government seems committed to the steady stream of immigration that will continue to necessitate the building of new homes – often of the high-rise, multi-family variety that align with urban densification imperative in play in many large municipalities. And most respondents to our Top Contractors survey are still looking to make gains in 2022 based on the projects currently sitting in their pipelines.
Through all of this, I can't help but hear the double-edged phrase "May you live in interesting times" running on repeat through my mind.
The reality is that until prices and the supply chain gain some stability, economic volatility is going to be making headlines for the foreseeable future, but that's not all bad. Yes, it makes advanced planning an absolute necessity, and it adds considerable difficulty to pricing project bids, but volatility is when the greatest opportunities present themselves.
During turbulent times, companies that are structured well with resources like access to credit or cash reserves can take advantage of opportunities for acquisitions and growth. And the companies who become adept at coordinating their purchasing and planning efforts will gain a competitive advantage over others in their markets, allowing them to grow despite living through a tight market.
Would it be nice to know that you could count on a consistent level of three to seven per cent growth each year? Sure, but the real adventures, and growth, tend to happen when the waters are choppy. Plus, it's always great to pull off a successful year at a time when everyone else is left wondering how you've done it.
If you have not yet done so, now would probably be a good time to investigate some of the newer technologies that target efficiency and productivity, and a focus on procurement strategies might also help as you explore how to get a leg up while navigating the interesting times and choppy waters ahead.
Until next time, stay safe and do good work.
Adam Freill / Editor
afreill@annexbusinessmedia.com