Keeping a lid on it: Managing your communication to effectively preserve privilege
By John Singleton and Graham Henry
Law
Far before a construction project results in a dispute, prudent parties need to carefully consider the nature of their communications and the issue of "discoverability" in any potential litigation that may result.
In Canada, each party to a lawsuit is required to disclose to the opposing parties all documents relevant to the case. Many people and businesses are unaware that this obligation extends even to internal documents and correspondence that touch on the subject matter at issue. This includes internal emails, text messages, financial statements — all of it. In Quebec, this obligation is somewhat narrowed as parties are only required to disclose the relevant documents that have been requested by another party to the litigation.
But there are exceptions to these rules. Understanding these exceptions and acting proactively to manage their applicability may allow parties to keep particularly damaging evidence shielded from production and/or out of court.
SOLICITOR-CLIENT PRIVILEGE
Communication between a lawyer and their client is protected from disclosure in litigation so long as that communication was transmitted for the purpose of giving or receiving legal advice. As a general rule, for communication to be captured under this category of privilege, it must be:
An oral or written communication
Of a confidential character
Between a client (or their agent) and a legal advisor, and
Directly related to the seeking, formulating, or giving of legal advice
The last of these items is particularly significant, as lawyers, and in particular in-house counsel, can serve various roles in an organization, such that their presence in a meeting or on an email chain is not enough, on its own, to ensure privilege attaches to that communication.
Solicitor-client privilege is the most staunchly protected category of privilege in Canadian law. If sensitive internal discussions are taking place, including a lawyer in this correspondence and seeking their legal advice on the matter will likely insulate this correspondence from disclosure in litigation.
LITIGATION PRIVILEGE
Once litigation is reasonably contemplated, all communications and documents prepared for the purpose of preparing the case are also protected from disclosure for the duration of the dispute. This is done to allow for a "zone of privacy" to permit parties to prepare their positions in private without fear of the other side learning about this preparation and strategy. This privilege applies where the communications and/or documents are prepared in contemplation of litigation which is "in reasonable prospect," and for the "dominant purpose" of use in the litigation.
To ensure this type of privilege attaches to internal communications and documents, litigation must be reasonably contemplated. The precise date on which this occurs is often a matter of dispute in challenges to claims of privilege. As a result, clearly identifying when litigation is being contemplated or considered will assist in confidently pinpointing the day from which this privilege attaches.
"WITHOUT PREJUDICE"
Perhaps the most misunderstood legal term in the industry, "without prejudice" often finds its way to the headers of letters and the subject lines of emails when parties are engaging in any type of conversation that they wish to be "off the record." However, simply labeling correspondence "without prejudice" — or "privileged" — does not necessarily mean it is shielded from disclosure or use in court.
Also termed settlement privilege, this type of correspondence will be protected from disclosure and not accepted as evidence where:
A litigious dispute is in existence or within contemplation
The communication was made with the express or implied intention it would not be disclosed in a legal proceeding in the event negotiations failed, and
The purpose of the communication was to attempt to effect a settlement.
The purpose of this protection is to allow parties to a dispute to negotiate freely and reach a settlement out of court without worrying that this correspondence might be exposed in a future proceeding or bind them to the positions taken during negotiations. For example, in attempting to negotiate a settlement, a party may agree to pay a certain part of a claim or acknowledge an error in their workmanship. This open communication and compromise is only possible if the parties are confident that this admission or statement in the course of the negotiations cannot be used against them should the negotiations fail.
The courts have held that there are a few instances in which they are willing to override this privilege including where the party claiming privilege engaged in misrepresentation or fraud, to prevent a plaintiff from being overcompensated, or to prove the nature of a settlement at issue in the dispute. Care should be given in all negotiations to ensure that any sensitive correspondence is identified as being "without prejudice" but also that this correspondence meets the above legal test to be kept out of court.
KEEPING THE LID ON
Every construction project generates a massive amount of documents — emails, letters, memos, contracts, change orders and technical drawings, to name a few. It is critical to remember the following when managing this mountain of information:
In the event of litigation, you will be legally obligated to provide the other side with all documents relevant to the dispute — or, if in Quebec, all relevant documents requested by the other party.

There are a few key exceptions. This includes documents or correspondence created for the purpose of obtaining legal advice, preparing for litigation, or attempting to settle a dispute.

Before sending that candid email, or preparing that "lessons learned" memo, carefully considering these exceptions may allow that document to be protected from disclosure in litigation and winding up in court. It is not uncommon for large construction litigation matters to be determined on the basis of this sort of document so careful management up-front can save a great deal of trouble for both your lawyers and your pocketbook.
---
John Singleton is among the principal legal figures in the country's construction industry, having played key roles in major
developments across Western Canada. The founder and chair of Singleton Urquhart Reynolds Vogel LLP, he has steered precedent-setting cases involving insurance, construction, liability and environmental matters. He also offers extensive experience in major infrastructure projects, public private partnerships, complex commercial disputes and is an accomplished mediator and arbitrator.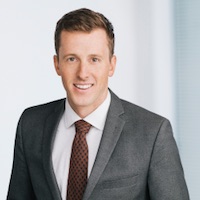 Graham Henry is an associate in the Construction and Insurance Practice Groups at Singleton Urquhart Reynolds Vogel LLP. He specializes in a wide array of construction and civil litigation matters, having advocated for clients in the areas of complex commercial litigation, construction law, professional liability and class action proceedings.