Carrying the load: Tire upgrades keeping pace with other equipment improvements
By Nate Hendley
Equipment
Two main factors are influencing tire trends when it comes to wheel loaders and articulated dump trucks (ADTs): the growing popularity of tire monitoring technology and the rapid evolution of construction equipment in general.
"The trend for articulated trucks is for more horsepower, which leads to certain benefits and challenges for tire manufacturers," says Shawn Rasey, director of Global Business Development for Earthmoving Tires at Continental Tire. "Horsepower is going up, load capacity on trucks is going up. They are getting bigger and they're getting more horsepower and the same thing is happening on loaders. Loader bucket sizes are getting bigger and there's more horsepower."
Increased weight, power and speed can cause a build up of heat on vehicle tires, which is why experts recommend radial tires over bias.
"We're at a point today where there's very, very few bias tire applications on articulated trucks," Rasey says. "It's attributable to the way articulated trucks have evolved over time… Broadly speaking, a radial tire has much greater capability in dissipating heat. A bias tire would tend to heat up a bit more than a radial tire would."
Gary Foley, director of Off-the-Road (OTR) Store Operations for dealer and service provider Fountain Tire, has also noted the momentum behind radial tires.
"Loaders don't only load any more — they carry a lot of material longer distances in certain operations," he says. "Weight, speed, and distance require a radial tire that can dissipate the heat better. The same with articulated trucks applies."
With a lower initial price point, stability and sidewall toughness, Justin Brock, senior marketing manager for Michelin North America, says bias tires remain a common choice for loaders, but adds radial are very popular as well.
"Radial tires are designed to improve traction, comfort, decrease downtime and increase tread life versus other pneumatic solutions," Brock says, adding that for ADTs he also recommends radial. "For speed and distance, the recommendation is radial."
MAKING CHOICES
In addition to familiarizing themselves with equipment manufacturing trends, contractors should keep a checklist in mind before purchasing tires, Brock says. He offers some points to ponder: What size and type of tire, and which tread pattern and tread compound/depth are best-suited for your equipment and load? What are the main reasons for tire removal at your work site and what are your tire maintenance practises like? What kind of weather and ground conditions will your wheel loaders and ADTs be operating in? Does your work site feature a hard surface or is it mostly off-road? Will your vehicles have to contend with snow, mud, dirt, sand, gravel, or a mix of these elements?
Contractors who use equipment in severe applications have started to turn to tires that eliminate downtime due to flat tires — i.e., solid tires. A growing segment for loaders, solid tires offer no downtime, long wear life and stability, Brock says.
Deeper tread depths and tires that have reduced rolling resistance are also trending.
"Tire manufacturers are coming out with new, innovative tread designs… Manufacturers like Goodyear have improvements not only to the tread but the casing strength," Foley says.
Given such developments, industry experts say it's vital to heed expert advice when selecting tires for wheel loaders and articulated dump trucks.
"Generally speaking, if you're thinking about adding new equipment, you really need to consult with your tire dealer. Do you have the right tires for your applications? Because [the equipment] can be changing and evolving," Rasey says.
GOING SMART
Intelligent or smart tire technology — which can be loosely defined as high-tech solutions that improve tire performance — is another growing trend in construction circles.
Continental Tire was a pioneer in this burgeoning field, Rasey says.
"We re-launched our off-highway earthmover products in August 2016, and from the very first tire we manufactured at the facility, we've put a sensor in every tire," he says. "We were the first off-highway, off-the-road company putting sensors in every tire from the factory."
Continental currently offers a solution called ContiPressureCheck. Sensors in a rubber housing mounted to the inner liner of the tire continuously measure tire temperature and air pressure. This data is relayed to a dashboard display unit in the cab. The system can be augmented to allow the remote monitoring of tire information on a web portal, at company offices or elsewhere.
If any deviation from optimal air pressure and temperature is detected, the system issues an alert. Drivers and contractors will know instantly if their tires are overheating or losing air pressure and can take immediate remedial action. In this manner, accidents are averted while safety, handling, performance and tire longevity are enhanced.
"In the event of irregularity, alerts are displayed in real-time [on Tire Pressure Monitoring Systems], showing which tires are affected and the degree of urgency. We work with a few different companies that provide that level of technology," Foley says.
Fountain is currently testing a Tire Pressure Monitoring System (TPMS) made by Goodyear. The system in question boosts safety and fuel economy while reducing carbon dioxide emissions and braking distance, according to Goodyear.
"We track about 12,000 tires or more in our Goodyear tracking system from various off-road customers, not just construction," Foley says. "It helps us make recommendations or selections when working with contractors."
Michelin has also developed a sensor-based Tire Care TPMS solution for work vehicles that monitors tire temperature and pressure. Michelin's Tire Care fleet tire management program, meanwhile, involves "comprehensive tire evaluation and analysis" by company technicians, Brock says.
Electronic data captured during Michelin Tire Care inspections can be uploaded and viewed online by clients.
Regardless of the technology or products involved, maintaining air pressure is probably the most important part of any tire management program. "The air is what carries the load," Foley says.
Given this, contractors shouldn't entirely abandon "old school" maintenance practices in the face of new, cutting-edge solutions.
"The key is regularly checking your air pressure. Along with that, doing a fleet inspection and a walkaround at the beginning of each shift is also quite important," Rasey says. "You do that to see if any serious cuts have developed in the tire… You'll also be looking to make sure the rim hardware and the wheel doesn't have any cracks — things that could be potential safety issues."
As for the future, it's a safe bet that wheel loaders and ADTs, like other construction vehicles, will continue to become speedier, more powerful and more connected. Tires will be expected to keep pace with these developments.
"There is a big push in the construction industry towards optimization and getting more out of the machine. OEMs are looking at autonomous equipment, electric machines, and equipment [with advanced connectivity]… Tires will play an important part of this evolution," Brock says.
"Tires will have to be able to meet the growing needs and changes in the equipment. Customers are depending on a tire that does more. And by more, I mean more versatility under varying conditions."
---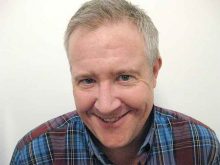 Nate Hendley is a freelance writer and author, and a regular contributor to On-Site.
This article first appeared in the March 2021 edition of On-Site. Click here to read through the whole issue.