First in, last out: What's new in the versatile world of heavy-duty telehandlers
By Nate Hendley
Equipment
"We always say the telehandler is the Swiss Army knife of the job site [because] of its ability to do so many different jobs," says John Boehme, senior product manager at JLG Industries Inc. "It's the first machine on the job site when they break ground and the last to leave."
Telescopic handlers are typically used for pick and carry applications and for lifting materials to height. They can be fitted with multiple attachments for a variety of other duties as well. This versatility, combined with excellent maneuverability on tough terrain makes telehandlers invaluable, all-round workhorses.
"For picking and placing material on a job site, there is no machine that can match the productivity of a telehandler… They can handle unloading, staging, material moving and placing as well as job site cleanup," says Josh Taylor, product manager with Genie, a unit of Terex Corp.
Among OEMs that make telehandlers, safety, connectivity and hybrid/electric power are all top of mind.
"Globally, there is increasing demand for alternative power sources to the diesel engine to meet increasing regulations on emissions and noise," says Matthew Elvin, CEO of Snorkel and its parent firm Xtreme Manufacturing. "Snorkel is currently testing the use of lithium battery technology for some of its diesel-powered units, including compact telehandlers."
Telematics and fleet management systems are becoming increasingly common in telehandlers, as standard or optional features.
"One of the global megatrends is digitization," Boehme notes. "And in the digital world, the first thing that comes to mind is connectivity. How can I better connect my fleet? How can I better interact with my fleet?"
Here's a look at what's new and/or noteworthy in the heavy-duty telehandler segment — that is, telehandlers with a lift capacity of 10,000 pounds (4,500 kilograms) or more:
GENIE
The GTH-1056 telehandler from Genie offers a maximum lift capacity of 10,000 pounds, lift height of 56 feet, 10 inches and forward reach of 42 feet.
Other features include an all-in-one multifunctional joystick for intuitive operation of all hydraulic controls, a four-speed powershift transmission and a powerful 120 horsepower engine, Taylor says. The Genie GTH-1256 and GTH-1544 models are powered by turbocharged 134 hp engines and dual-range hydrostatic transmissions, he adds.
The GTH-1256 has a 12,000-pound lift capacity and 56-foot lift height while the GTH-1544 offers 15,000 pounds of lifting capacity and a 44-foot lift height.
"We have made improvements to serviceability in all models, with common locations in the cab for diagnostic ports, additional display capability of service codes and we have made Genie Lift Connect telematics available on all units to provide remote monitoring capabilities for fleet owners," Taylor says.
In response to tougher regulations on diesel emissions, Genie has introduced hybrid solutions, such as the Genie FE (fuel-electric) hybrid system on articulated and telescopic booms as well as an electric-drive system in its boom and scissor lift lines.
GEHL
The RS10-55 Mark 74 and RS10-55 GEN:3 are the latest additions from Gehl in the heavy-duty telehandler segment.
The RS10-55 Mark 74 has a lift capacity of 10,000 pounds, with a maximum lift height of 55 feet, one inch and forward reach of 41 feet, two inches. The RS10-55 GEN:3 shares these same specs. Both machines feature main control joysticks equipped with FNR (forward-neutral-reverse).
For safety purposes, the firm recently introduced the Gehl rear-view video and rear-view video and radar options for some telescopic handlers, including the RS10-55, according to Steve Kiskunas, product manager for Telescopic Handlers at Manitou North America, which owns the Gehl brand.
Meanwhile, the company plans to release a new 12,000-pound lift capacity, 55-foot machine in January 2020.
Manitou's optional Easy Manager telematics system provides remote equipment, performance and maintenance monitoring in real-time.
PETTIBONE
Pettibone recently unveiled several new heavy-duty telehandlers, including the Extendo 1246X with a lifting capacity of 12,000 pounds, maximum lift height of 46 feet, six inches and a 30-foot forward reach. The 1246X utilizes a 117 hp Tier 4 Final diesel engine and has an ergonomic seat, plus steering wheel, joystick and pedal positions aimed at improving comfort.
Pettibone's new Traverse T1258X telehandler also features a 12,000-pound lift capacity with a lift height of 58 feet, six inches, which is identical to its landing height. This machine boasts a traversing boom carriage that offers 70 inches of horizontal boom transfer.
This traversing feature is "One big thing that makes us unique… which no one else can offer on the market," says Mitch Fedie, marketing manager at Pettibone.
"It gives you a smoother operation for landing loads at height. You're more efficient and your landing height is your lift height. Traditionally with a fixed boom machine, it's two to three feet lower, so you have to coordinate multiple boom functions to land heavy supplies."
JLG
"In 2017, we launched our two highest capacity models, the 1644 and 1732. It was essentially JLG's entrance into the high capacity segment of the market," Boehme says.
The 1644 has a 15,650 pound maximum lift capacity, a lift height of 43 feet, seven inches and maximum reach of 31 feet, one inch. For its part, the 1732 has a 16,755 pound maximum lift capacity, lift height of 31 feet, eight inches, and maximum reach of 18 feet, seven inches.
JLG has introduced a telehandler feature called SmartLoad Technology, which blends three existing solutions. Automatic attachment recognition lets the machine know what the attachment is before it's coupled to the machine, Boehme notes. A load management information system (LMIS) then graphically depicts the location of the load within the load chart and assists the operator in navigating the boundaries of the chart. Finally, a load stability indicator (LSI) works in conjunction with the LMIS to alert operators to possible overloads.
JLG also offers a telematics option known as ClearSky that provides data on machine performance, maintenance issues and location, among other details. It also lets customers set up geofences to protect fleets against unauthorized operation.
SNORKEL
At the World of Concrete 2019 show in Las Vegas, Snorkel unveiled "its largest telehandler to date: the SR1054," reports Elvin.
The SR1054 can lift 10,000 pounds, has a maximum lift height of 53 feet, nine inches and a forward reach of 41 feet, four inches. The machine is also only seven feet, six inches wide.
Xtreme Manufacturing LLC, the majority shareholder in Snorkel, also has a full docket of new equipment. The company introduced the XR1055 in 2018, which has a 10,000-pound lift capacity, maximum lift height of 55 feet and forward reach of 39 feet.
Xtreme has also been upgrading existing models. Last year, Xtreme boosted the lift capacity of the XR1045 from 10,000 to 11,000 pounds and increased its maximum lift height by two feet, to reach 47 feet in total. The machine is now called the XR1147.
Elvin says Xtreme currently makes the largest range of heavy-duty, high capacity telehandlers in North America, up to the XR7038, which can lift 70,000 pounds.
High-capacity telehandlers from Xtreme can be fitted with a pipe and pole grapple, among other attachments. Xtreme's machines come standard with intuitive controls and cabs boasting 360 degrees of visibility.
---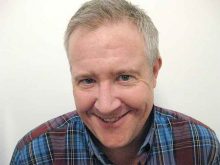 Nate Hendley is a freelance writer and author.
This article first appeared in the October 2019 edition of On-Site. Click here to read through the entire issue.