News
Single-lane Fort Nelson River bridge being replaced
---
Print this page
---
August 10, 2015 by On-Site Magazine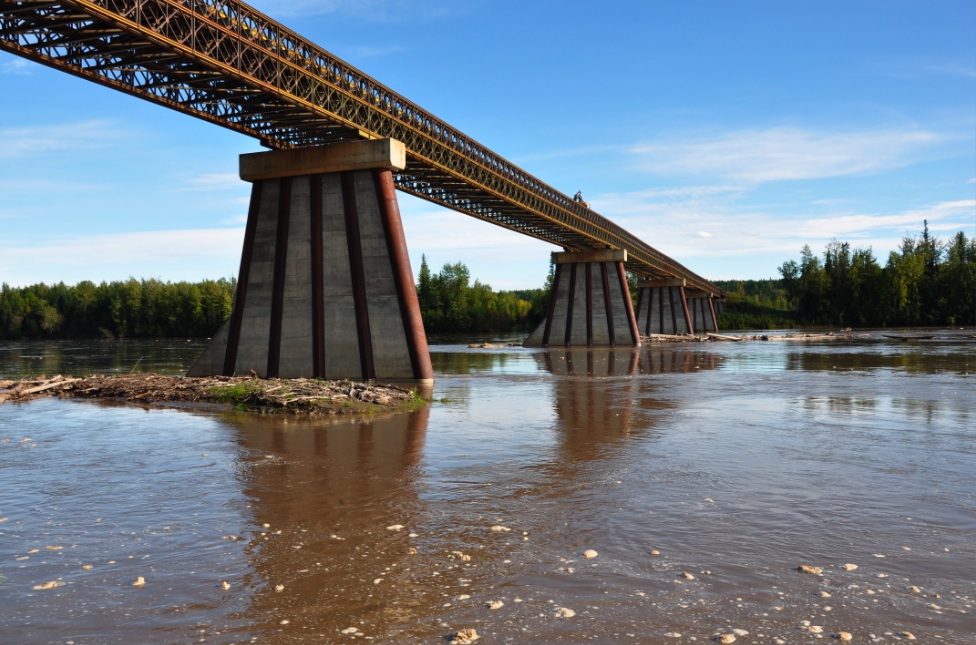 In the remote northern Rocky Mountains of British Columbia one of the longest Acrow bridges in North America is being replaced, according to a report in Canadian Consulting Engineer.
McElhanney Consultants are finalizing their design of the Fort Nelson River Bridge on Highway 77 between Fort Nelson in B.C. and Fort Liard in the Northwest Territories.
The Acrow superstructure, including its single-lane timber deck, is being replaced with a two-lane steel girder and concrete deck. Improvements to the piers, abutments and piles are also being made. The existing bridge dates from 1984 and is 430 metres long. Its piers were built from an ice bridge.
The $39.5-million project will be tendered in the fall of 2015. The project is being funded as part of the B.C. "On the Move" initiative, and by the Government of Canada under its New Building Canada Plan.
"It's important the Fort Nelson River Bridge be upgraded to maintain its safety. This bridge on Highway 77 is an essential connection across the impressive Fort Nelson River, and it supports the natural gas industry by providing access to the Liard natural gas basin, one of B.C.'s largest reserves." said Pat Pimm, Member of the Legislative Assembly for Peace River.
---
Print this page
---
Related
Sponsored
1 Comment » for Single-lane Fort Nelson River bridge being replaced