Contractors and engineers travel to Bolivia to build suspension footbridge
By Walsh Construction
Construction
CHALLOMA CHICO, BOLIVIA – An established partnership between Walsh Construction, Bridges to Prosperity and International Bridge Technologies resulted in the construction of a new 160-foot suspended footbridge for a remote village in Bolivia. Challoma Chico, located in the country's La Paz region, is a mountainous community home to approximately 450 residents that was becoming separated from essential goods and services by the Rio Yaco River.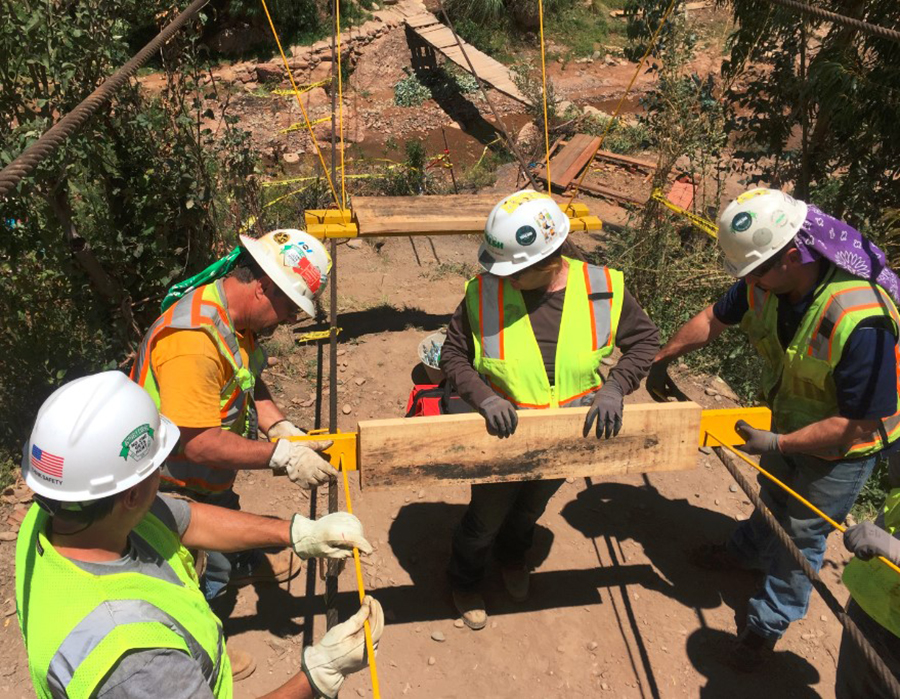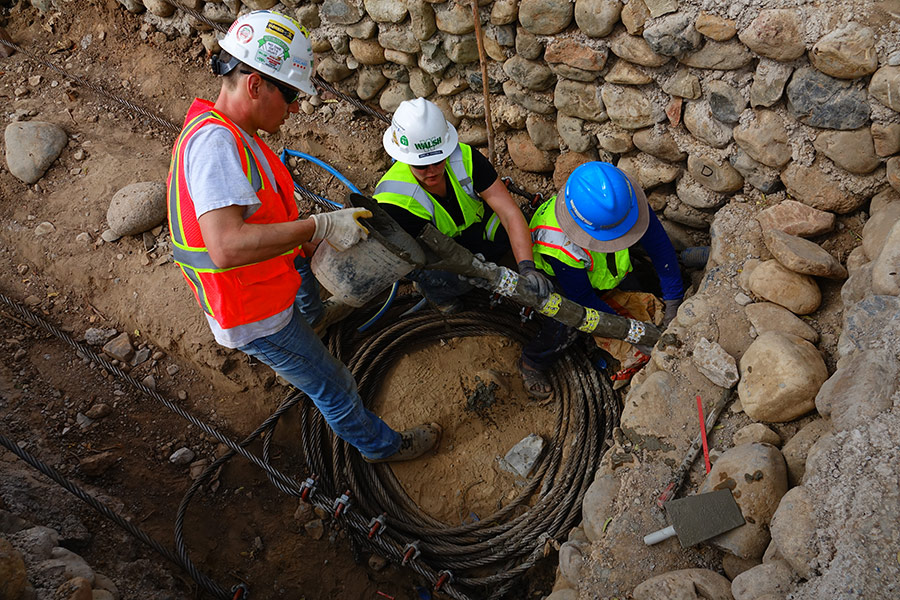 Eight Walsh volunteers, from engineers to superintendents to surveyors, were part of a project team that traveled to the site and built the suspension bridge in less than two weeks. Before completion, villagers had to walk across a deteriorating bridge that rose only a few feet above the river. Today, the new footbridge rises 25 feet above the Rio Yaco, and provides safe access to markets, fresh water, services and schools.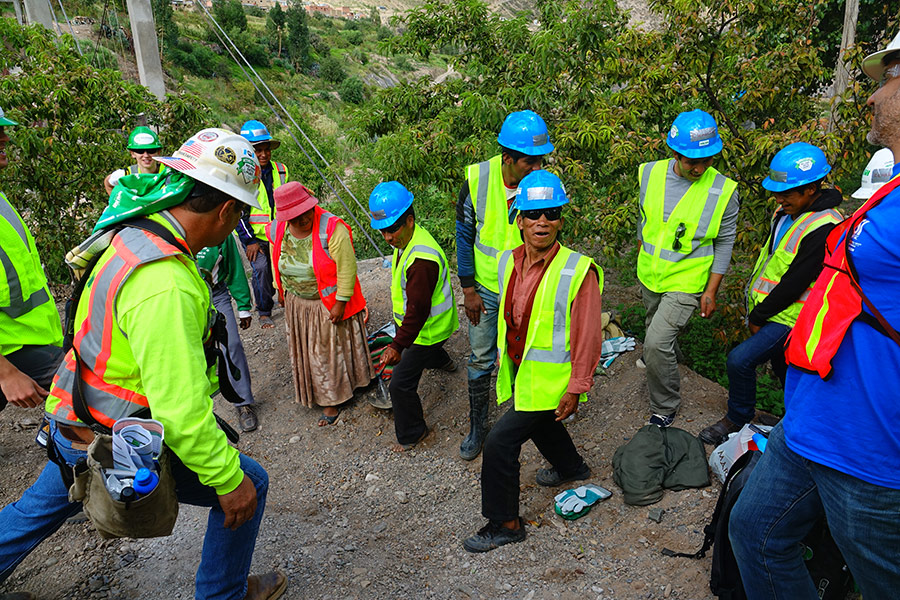 From concept to completion, the project team worked collectively with the people of Challoma Chico. During their two week stay, the team lived within the village as welcomed guests, and together, they celebrated the bridge's grand opening with music, food, dancing, and also received a visit from regional dignitaries.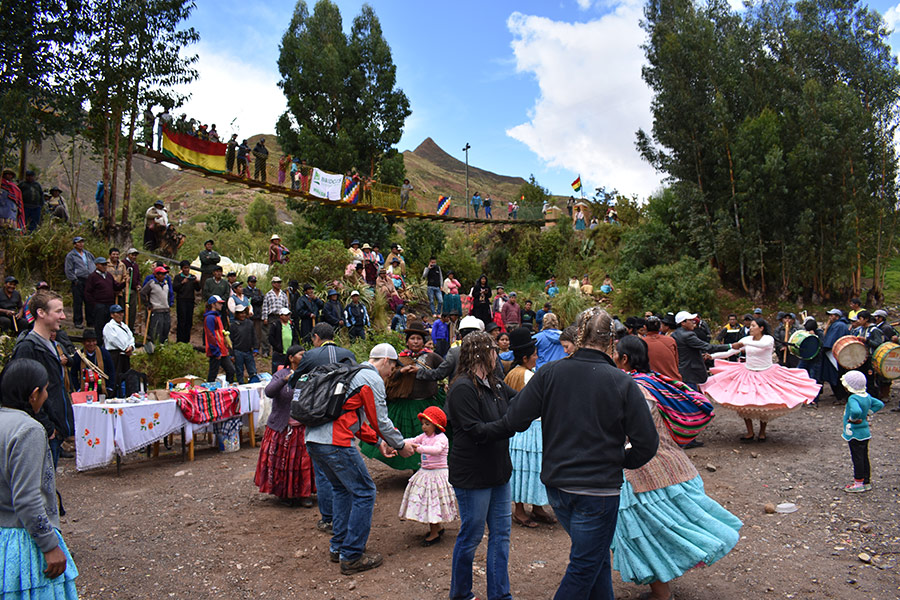 Bridges to Prosperity is a nonprofit organization that works to eliminate poverty caused by rural isolation. The nonprofit partners with organizations, professionals and corporations to build footbridges over impassable rivers. Bridges to Prosperity has supported or constructed over 200 footbridges in 20 countries, serving nearly one million people.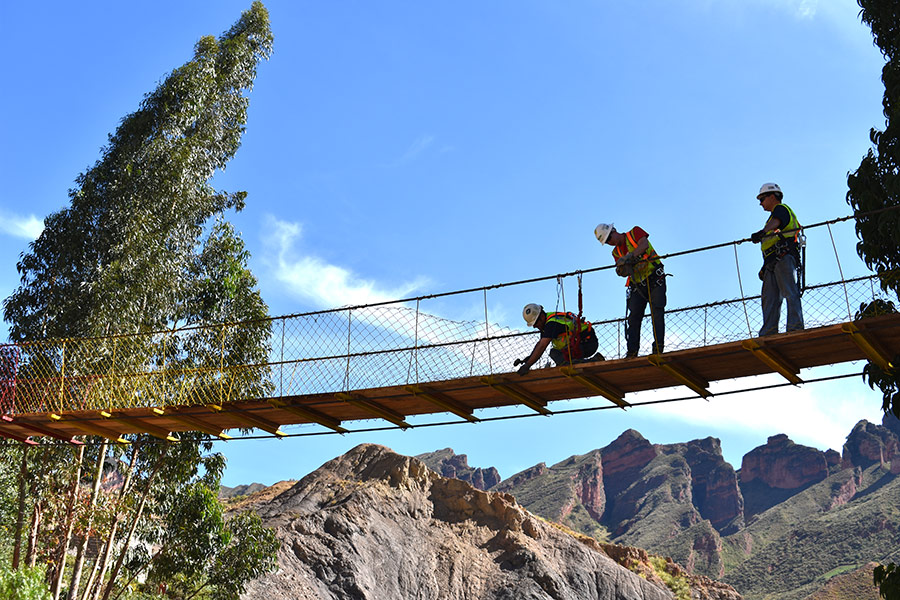 Click here for even more information, from photos to videos, showcasing construction of the Challoma Chico footbridge.