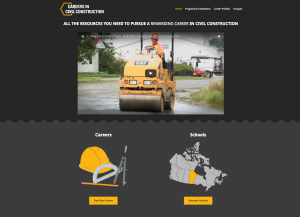 If you know someone, or are someone, that's interested in pursuing a career within the civil construction field, check out the Canadian Construction Association's Careers in Civil Construction site.
You will find information on potential careers, schools, salary vs. investment and detailed profiles on the key roles within this segment of the construction sector (i.e. construction craft worker, survey assistant, environmental technician, driller/blaster, pipe layer assistant, truck driver, etc.)
There is also a video highlighting the benefits of a career in civil construction.
Visit: http://www.careersincivilconstruction.ca/ for more info.