Construction sector welcomes immigration targets
By Adam Freill
Construction
Labour
Ahead of its Day on Parliament Hill, CCA says construction industry is ready to work with government on immigration plan.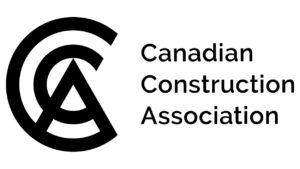 Canada's construction industry is pleased to see its industry concerns have been noticed and reflected in the new federal immigration plan and targets announced this week, says the Canadian Construction Association (CCA). The organization released a statement ahead of next week's Day on the Hill saying it is encouraged by the recognition that immigration levels need to be matched to labour needs and, in particular, that developing Canada's construction workforce is essential to advancing the economy and addressing the housing shortfall.
CCA says the government's intention to maintain high immigration targets for 2025 and 2026 is welcome news for the construction sector, which is grappling with a critical workforce shortage. While sustained immigration is viewed as essential to ease the labour crisis and put Canada on a trajectory of future growth, a clear strategy is needed to ensure the sector has the capacity to support an influx of workers that goes beyond homebuilding to also consider the foundational infrastructure needed as well.
The federal government promise to work closely with provincial and territorial governments and other stakeholders to coordinate on housing and housing-enabling infrastructure closely aligns with what the CCA and its members have been advocating for in meetings with government policy makers for over a year.
The report, An immigration system for Canada's future: Strengthening our communities, lays out a plan that includes full implementation of the Recognized Employer Pilot program and improvements to foreign credential recognition.
"Yet immigration cannot be considered in isolation. Welcoming newcomers is intrinsically linked to housing, healthcare, education and infrastructure to support community needs like roads, bridges, clean water and energy," stated CCA president Mary Van Buren. "One area that was not mentioned was accelerating approval of those in high-demand construction jobs, including labourers for our civil sector, skilled tradespeople, and others who can help us build sustainably."
Members from Canada's construction industry are set to meet with Members of Parliament during CCA's annual Hill Day on November 7 to discuss related issues including a long-term infrastructure plan, building the workforce Canada needs, and modernizing procurement.