CIMA+ adds Bowfin Environmental Consulting
By Adam Freill
Construction
Green Construction
Acquisition adds to the firm's environmental surveying and assessment offerings.
CIMA+, a privately owned Canadian consulting engineering firm, has added Bowfin Environmental Consulting to its organization. Michelle Lavictoire and the Bowfin team will be joining CIMA+, while continuing to offer their services out of Bowfin's office in Cornwall, Ontario.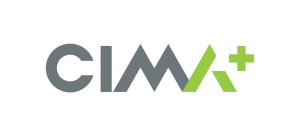 Founded in 2002, Bowfin provides solutions in the terrestrial and aquatic environments for both the public and private sectors, and has completed projects in Ontario, Quebec, Nunavut, and the Northwest Territories in a wide range of sectors, including small hydroelectric development, wind and solar development, oil and gas development, aggregate development, wastewater and water treatment facilities, provincial and municipal roads and bridges, and both residential and commercial land development.
"Not only are we joining the growing pan-Canadian team of dedicated professionals at CIMA+, but we will also be working with familiar faces," said Michelle Lavictoire, principal at Bowfin. "Bowfin and staff from CIMA+ have partnered on many projects over the years. This level of comfort will help ensure a seamless transition for our clients and our team."
"At CIMA+ we are inspired by engineering and driven by people," said Steeve Fiset, Chief Strategy Officer at CIMA+. "The addition of the talented team at Bowfin Environmental Consulting will enhance our multidisciplinary service offerings in Ontario."
Bowfin Environmental Consulting will continue to exist as a separate entity.
CIMA+ provides a variety of engineering consulting services, namely in the areas of buildings, infrastructure assets, transportation, energy & resources, project management, environment, and communication systems.