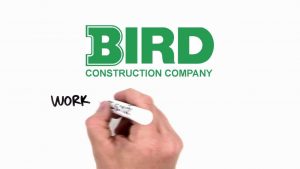 TORONTO – Bird Construction Inc. has acquired 50 per cent of the outstanding shares of Stack Modular Structures Ltd. and 50 per cent of Stack Modular Structures Hong Kong Limited. The undisclosed purchase price and related transaction expenses were funded with existing working capital.
Stack is a modular construction company with production operations in China. Stack produces steel frame modules for permanent construction. The modules are suited for the hotel, senior housing, office space and general housing sectors in the North American market.
Bird and Stack have complementary knowledge, resources and expertise that positions them well to serve the permanent modular construction market in Canada and the United States.
"Bird and Stack form a strong partnership, with Stack's expertise in modular construction complementing Bird's business as a leading provider of general contracting services.  Combining this expertise, the vision is to deliver projects faster and more efficiently to our clients across North America. Aligned with our strategy, we have been considering a range of ways to further expand our sources of revenue and increase our competitiveness. We believe we can achieve this by participating directly in the modular prefabrication market which we anticipate will present significant opportunities over the coming years", commented Ian Boyd, President & CEO of Bird.
SOURCE Bird Construction Inc.