Partnerships BC rebrands as Infrastructure BC, reveals $22.9B project pipeline
By On-Site Staff
Infrastructure
P3s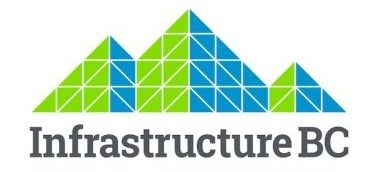 The crown corporation that oversees procurement for major infrastructure, such as hospitals and transit projects, throughout British Columbia has rebranded.
Partnerships BC announced last month the organization will begin operating as Infrastructure BC to better reflect its role providing planning, procurement and construction oversight services for major infrastructure projects.
The arms-length government organization has been in operation for nearly two decades, leading 61 projects worth a combined $21.4 billion since 2002. It reports to a sole shareholder, the province's Minister of Finance.
Along with the new banner, Infrastructure BC has introduced a new semi-annual brochure that will share current and upcoming project details with the engineering and construction communities. Similar to P3 Market updates released by provincial counterpart, Infrastructure Ontario, the reports are designed to help private firms better plan and compete for new work. The brochure breaks down projects into planning (not yet approved), pre-procurement and active procurement buckets.
The initial document, released Dec. 18, highlights $22.9 billion in spending over three years. Infrastructure BC said it will update the details in the brochure each spring and fall.