Article
Staying connected through extraordinary circumstances
---
Print this page
---
June 19, 2020 by Jacob Stoller
Connecting people and information across multiple locations has long been a primary focus of technology in construction. Consequently, when the COVID-19 pandemic caused contractors to shut down their offices and bar nonessential visitors from job sites, many already had the tools in place to adapt. In some cases, it was a matter of scaling up capacity or accelerating existing initiatives.
"We were in the early stages of an Office 365 Teams proof of concept before COVID-19 hit but we were able to quickly enable it for the entire company and make the software available from a self-service website," says Melanie Schmahl, manager of Technology Solutions and Architecture with PCL Construction.
Remote traffic has roughly doubled on Bird Construction's Citrix environment with no issues. Bird has also accelerated its Teams rollout to support collaboration requirements. "It's really interesting to show how quickly things can be rolled out when people really need the tool," says Tim Swanson, Bird's vice-president of IT. 
At Stuart Olson, an environmental reduction project was fast-tracked. "We had started the process of using online forms and training platforms to reduce our carbon footprint, but this was expedited because of our current situation of trying to reduce the amount of paper sharing amongst people to reduce exposure," says Jessica McCaughey, the company's regional safety manager for Alberta and Saskatchewan.
KEEPING IN TOUCH
One of the biggest technical constraints contractors are facing during the pandemic might be home internet access. With the kids at home attending Google Classroom or watching Netflix, there may not be enough bandwidth left to hop into a scheduled video call. In some regions, especially in rural settings, users may not even have high-speed internet access.
Keeping people connected, however, is proving to be as much about psychology as it is about technology. "Team communication can be a challenge," Schmahl says, "and it is important to make the effort to continue to communicate as you would working in the office. If you manage a large team, efforts need to be made to reach out to all team members. It's not as easy as just walking by their desk to say good morning."
Preventing social isolation is another concern. "We do have a lot of people that are social distancing alone, and don't have the ability to get out," McCaughey says. "We understand the need to stay connected and continue the flow of communication, even when it's not work-related. Every weekend, in one of our regions, we actually do what's called a social, where everyone gets together for a massive video call."
Video can also add a personal touch to a call that might otherwise be strictly business, and provides an unusual opportunity for people to get to know each other better.
"We're encouraging people to turn on their cameras and share a little bit about their home work environment and their personal lives," Swanson says. "So you can share something personal — your pets, your children, your hobbies, that sort of thing. That's been really interesting."
Too many group calls, however, can be tiring. "People are spending a lot of time on group phone or video calls," says Enrico Scirocco, director of Enterprise Tech Solutions at EllisDon. "So lately, I've been trying to scale that back a bit with my team and have more one-on-one conversations with people."
Amidst all of the adjustment, it's important to remember that the construction workers in the field are the ones who are putting themselves on the line to keep the job sites open and the business running.
"I spent 20 years on construction sites, so my heart is in the field," Scirocco says, "and I know what those guys out there deal with on a day-to-day basis. I can't imagine how they're coping with everything that's going on right now. It must be a huge stress on them to be able to do all the things that they are doing in order to keep those jobs open."
While the upheaval to the work environment has been stressful in many ways, it will likely lead to some long term improvements, such as a more consistent effort to keep lines of communication open amongst co-workers.
"I believe we sometimes take for granted that when we're in an office setting, we're constantly communicating all the time. But that may not actually be so," McCaughey says. "As a team, in some cases, we've had more gatherings and touch points than we would if we were in the office."
---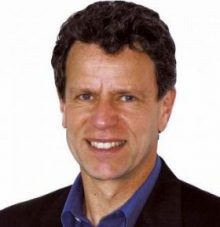 Jacob Stoller is principal of StollerStrategies. Send comments to editor@on-sitemag.com

This article originally appeared in the June 2020 issue of On-Site. To read through the full issue, click here.
---
Print this page
---
Related
Sponsored