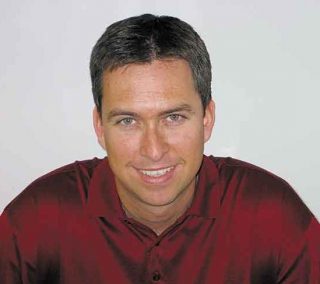 To be truly effective at managing risk, you must master the complex world of risk controls. Put in place before incidents occur, risk controls are the contractual agreements, the operational practices and the tools and technologies used to prevent or minimize risk. They are on the front line of risk management, but in order for them to be effective, you must also design incentives to ensure your workforce adheres to these risk controls.
Before we get into how to incentivize adherence, let's break down these risk controls in more detail. The following are the key risk controls your construction firm should be intimately familiar with in order to minimize exposure to risks that can damage your balance sheet (it's by no means an exhaustive list):
Contractual Models – The contracts entered into by your firm determine your allocation of risk. Commonly used contracts in today's construction economy include: design-build, design-bid-build, design-build-operate-maintain, construction management at risk, construction management agency and integrated project delivery. These contracts can also provide clear instruction on controls that should be used to manage risk. In some cases, the contractual risk allocation outlined within the contract itself becomes a risk control.
Operational Practices – Each party to a contract has operational practices within their organization that are meant to prevent and mitigate risk. For instance, general contractors employ safeguards to manage safety on the jobsite, ensure quality work is performed, guarantee subcontracts are properly crafted and prequalify members of its supply chain. All other parties to the contract (owner, design, subcontractors, suppliers) have similar practices that ensure optimal management of the risks they have been allocated.
Methodologies – Parties to a contract may have individual or collective methodologies that systematically help to identify, quantify and treat risks specific to the project they are all undertaking. Some call these Project Risk Assessment methodologies and they represent a system used to prevent and mitigate risks on a project.
Tools and Technologies – All firms utilize tools and technologies that complement their operational practices when managing risk. There are several new technologies coming to market that significantly lessen risk. Your team should be familiar with as many of these solutions as possible. They include: IoT/sensors, mobility/cloud solutions, AR/VR, robotics, artificial intelligence in design, scheduling and project management, as well as 3D printing.
The above are examples of risk controls that can be utilized to prevent and/or mitigate risk on your projects. They are only effective if your team adheres to them – so how can you incentivize knowledge of and adherence to these risk controls? The following are some techniques to ensure your team is utilizing these tools and practices:
Training – Perhaps the most important technique that can be used to incentivize adherence to risk controls, training ensures each person on your team not only understands how to use these solutions, but also what the consequences to themselves and others could be if they do not. Training should make adherence automatic.
Monitoring and Performance Assessment – Several operational platforms monitor adherence to risk controls using team member performance assessments. Transparency is a very powerful tool in ensuring adherence.
Rewards – Tying performance to rewards is a vital step that can incentivize adherence. Find out what individual employees want and provide them that reward for adherence. Often a monetary reward is utilized, but it doesn't always have to be a financial bonus.
Insurance Structures – Some firms are utilizing insurance structures as a vehicle to incent adherence to practices and tools that prevent and/or mitigate risk. For example, some insurance coverages utilize funded retentions. These retentions are released to the insured if there are no claims under the insurance policy to which the retentions apply. By allocating a portion of those returned retentions to the front-line employees that manage risk at "ground zero" you provide a significant incentive for those employees to adhere to the solutions that best manage risks insured under the policy.
The above are just some examples of how firms are incentivizing adherence to risk controls. By better engaging employees and encouraging them to adhere to these solutions, you can reduce risk, improve productivity and increase profitability. A knock-on benefit will be lower insurance premiums as adherence to risk controls invariably leads to fewer claims under your insurance policies, thus lower loss ratios for your insurance partners and a lower premium for you.
---
David Bowcott is Global Director – Growth, Innovation & Insight, Global Construction and Infrastructure Group at Aon Risk Solutions. Please send comments to editor@on-sitemag.com.

This article first appeared in the August 2018 issue of On-Site. You can check out the full issue here.