While teaching a risk management course in January, Anne Leroux, managing partner at Toronto-based software and consulting firm ESCTT Inc., asked participants to speculate on how various events might impact their business. One issue that came up was the COVID-19 outbreak in Wuhan, China.
"We didn't predict that you'd have to be two metres apart and that everybody would be wearing masks," Leroux says, "but at least it was understood that we're going to be watching this thing closely, and perhaps be writing it into our contracts."
Even at the best of times, construction is exposed to a wider range of risks than most other industries. "When it comes to risk, a lot of environments are more predictable than construction," Leroux says. "In manufacturing, your production lines are pretty straightforward, whereas in construction, your environment is totally different each time."
Variability amplifies the ever-present risk that a general contractor won't make money on a project. "The risk that the general contractor is facing is that we are in a low margin business with increasing demands from owners, and from our partners and our trade community," says Todd Mandel, vice-president, Legal Infrastructure, at Toronto-based Bird Construction Inc.
Customer expectations have risen in the past five years, Mandel notes. "We're seeing that these days everybody wants everything, and this is compounded by the fact that as a general contractor, we heavily rely on many of the other stakeholders, whether that's subcontractors, consultants, or owners, for our own success."
With the notable exception of safety, where most contractors have well-established practices, risks to the business are new territory for many.
"The areas that are kind of open ended are things like change orders, technical problems, delays, scheduling conflicts, and cost over runs," Leroux says.
The best knowledge of these risks can often be found on job sites. Hypothetical thinking, however, is not typically something construction workers have much bandwidth for. "People on construction sites work in a physical world where they get measured by what they build, and they're always under extreme time pressure," Leroux says. "So, the what ifs and the maybes are not the kind of thing that they have time and space to normally think about."
Given construction's many interdependencies, gathering and sharing risk-related information calls for a thorough ongoing approach. Software can streamline the tasks involved and provide framework to ensure consistency.
Developing a process
ECTT provides a software tool, RiskMP, which, Leroux notes, was developed in response to client requests for an improvement over Excel spreadsheets. The app makes it easier for contractors to consolidate risk-related information so that it can be shared with stakeholders. 
"It creates an easily accessible database of risks — a repository of experience — for future projects," Leroux says. 
Bird Construction manages risks using the Procore project management platform. "What we deliver to the market is a platform that serves as the centralized repository for the project," says Jas Saraw, vice-president, Canada, at Procore, "but it's also something that you can plug on other applications into in order to drive greater insights and accountability." For example, the platform can integrate with drone applications, electronic signature capture and ERP systems.
But collecting information across different functions requires significant stakeholder involvement. "You need to ensure that the stakeholders are engaged, and contributing to the project record on the platform," Saraw adds.
At the same time, a well-documented job means fewer disruptions for stakeholders and higher customer satisfaction at the end of the project, so everybody benefits. "Having a cohesive record of the project, along with proper change management, is a great way to manage from a contractor perspective," Mandel says. "But it also aligns the owner's expectations with the results they see at the end of the project, and gives them something that's well maintained and documented for their future use. So it really can be a win-win." 
For a large, national company like Bird with multiple divisions, collecting data in a cohesive way is a significant undertaking. "One of the biggest challenges that I see is being able to provide enough data to perform analytics with a high degree of confidence so that you can predict issues and conflicts before they materialize," Mandel says. "That might put me out of a job as a risk manager, but I'm okay with that because that allows me to shift my focus from being reactive to looking at the data and bringing up problems that might occur in the future."
 

---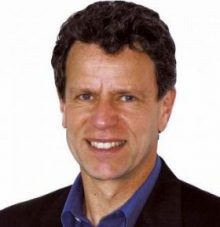 Jacob Stoller is principal of StollerStrategies.
This column first appeared in the August 2020 issue of On-Site. Read through the complete issue here.