Much of the popular discussion about artificial intelligence (AI) is concerned with the question, "Will a computer take over my job?" While the farther-reaching answers are subject to speculation, it's undeniable that AI out-performs humans at handling large amounts of data. Accordingly, big data is central to most AI applications today.
Big data in construction comes from two primary sources. Business documents such as plans, specs, contracts and regulations make up one bucket, and physical data collected by drones, stationary or handheld recording devices and, increasingly, Internet of Things (IoT) sensors, are the other.
"With AI, we have software that will research everything for us, and put the right information into the right spots," says Tanner Clark, director, BIM/VDC Construction Services at Calgary-based Stuart Olson. "Essentially, it takes all the big data and organizes it for us."
On the business information side, AI is being used extensively to make information from document management and project management systems more accessible. A system can now scan a set of PDF plans and through AI, identify the section numbers and organize that information so that a supervisor in the field can quickly locate a specific part of a plan on a tablet.
AI apps apply a technology called machine learning, which allows them to glean insights directly from data to make more accurate determinations and predictions. This advancement has significantly expanded AI's capabilities.
"Estimating is an example of the kind of role that could be supported by AI," Clark says. "When you have a system that can pore through plans and take measurements by itself, it's going to be able to calculate volumes, quantities, square footage, etc. It will be able to estimate labour as well, because you can plug the basic information in and the AI system will not only remember it, but optimize it."
That said, Clark doesn't see a large-scale AI takeover. "In my opinion, AI isn't going to replace a lot of human jobs, but it will take parts of peoples' jobs away, and execute those in a much more automated way. However, people will need to understand the technology to ensure that what it's doing is correct, so those jobs will become far more technical."
GATHERED DATA FROM THE PHYSICAL WORLD
A unique use case for AI was announced this past April by Ottawa-based Giatec Scientific Inc. The firm designs and manufactures specialized IoT sensors that are installed in concrete and report real-time information on variables such as curing status and strength through a cloud-based interface.
"We're now getting that data on a worldwide basis, and nobody has been able to collect this much data from concrete quality and performance in one place," says Aali Alizadeh, Giatec's co-founder and chief product officer. "So with millions of data points collected from SmartRock sensors in different jobsites, it was time to move to the next step and generate even more value from big data and give that value back to the end users."
Collaborating with the Montreal Institute of Learning Algorithms (MILA), the Giatec team developed a machine learning app nicknamed Roxi. The big leap is that Roxi can make useful predictions, such as how strong concrete will be in the days after the pour, what impact temperature and other conditions are likely to have, where anomalies exist in concrete curing and hardening, or when heaters can safely be turned off to save energy.
Roxi is also integrated with the construction management app Procore through that company's open API. "Project managers deal with a lot of information to optimize their schedules, and our sensors are one piece of the puzzle," says Alizadeh, "With the integration, they don't have to leave the dashboard if they want to see the sensor data and open our app. They can get automated notifications and alerts as well."
SHARING BIG DATA
The more data AI has to work with, the more it can learn. This strengthens the case for sharing data between firms.
"At our last meeting of the innovation and technology committee, one of the themes we discussed was how we might work as an industry to better leverage the data and share it so that there's better intelligence for those involved," says Mary Van Buren, president of the Canadian Construction Association, "So we're trying to figure out what the model could look like."
Whatever the outcome, change will be rapid. "Automation of how we gather and filter information is really going to push the industry forward, and very quickly," says Clark.
Stay tuned!
---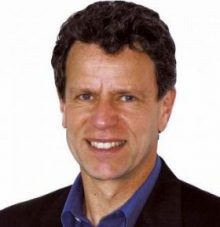 Jacob Stoller is principal of StollerStrategies. Please send comments to editor@on-sitemag.com
This column first appeared in the August 2019 issue of On-Site. Click here to read through the full issue.