Giving it up: Contractors clinging to a familiar piece of software
By Jacob Stoller
Software
Last September, Microsoft Excel reached the ripe old age of 35. Versatile, familiar and ubiquitous, it dominates a field that also includes Google Sheets and Smartsheet. In construction, its numerous applications range from tracking job site metrics and analyzing productivity, to developing strategic plans.
"Excel is among the most widely used computer software in construction and is one of the most powerful tools used by construction project management professionals," says Tulsi Regmi, professor of Construction Management at the ADZ School of Construction Management at George Brown College (GBC).
Grads from the GBC program enter the workforce with a considerable grounding in Excel. "Construction management students are required to complete numerous assignments and class projects that require an extensive use of Excel," Regmi says. "In essence, they acquire an advanced skill level in preparing and operating Excel spreadsheets in various construction applications."
Excel is also widely used as an inexpensive tool for moving data between unintegrated apps, such as a scheduling tool and an HR system. Using a common file format called comma-delineated-values (CSV), a user can extract data from a source app, transform it on a spreadsheet to match the data specifications of the target app, and then load it into the target app. While such ad hoc integration is far from ideal, it avoids programming and other integration costs.
"For a lot of contractors, Excel is sort of a poor man's middleware," says Charles Cooper, president of Muskoka Hydrovac. "It's universal, and you don't need a lot of programming skills to do it."
CHALLENGES AND LIMITATIONS
Although Excel is an awkward fit in many construction scenarios, contractors often stick with it rather than face a learning curve even when they have access to better alternatives. "Any kid in grade nine can use Excel, so it's sort of your default," Cooper says. "So, often the thinking is, why reinvent the wheel?"
A major drawback, however, is that spreadsheeting is essentially a manual undertaking that lacks the safeguards found in construction software. This exposes the organization to a number of risks connected with human error. For example, a financial report that looks perfectly normal might have been generated with invalid formulas. Because such formulas are invisible in the report, they can be hard to detect.
The risks are even greater when Excel is used to convert data from one format to another — here, a misstep could contaminate a database with corrupt data, creating a troubleshooting nightmare and potentially causing the system to crash.
To protect against these risks, spreadsheets should undergo the same scrutiny as any critical business document. A skilled Excel user who is not connected with the process should proofread every spreadsheet shared for any significant purpose.
Naming conventions and other standards should be observed to prevent, for example, leaving out a major expense from a financial report.
When manipulating actual data, traceability is key. "I try to make sure all my data stays in the same format, and I always try to keep it in its original source without manipulation," Cooper says. "That way, I can always go back to my source if there's a problem."
When a large number of people share a spreadsheet, it can be difficult to maintain consistency.
"If you're doing resource planning, it might be the operations team, the HR team, the marketing team, as well as the project executives," says Mallorie Brodie, CEO and co-founder of Kitchener, Ont.-based construction software provider Bridgit. "You can easily have 20 or 30 individuals that either are making updates or need access. This would be very difficult to do on a spreadsheet." 
Cloud-based construction apps, such as Bridgit Bench, save time and ensure consistency by eliminating manual tasks, streamlining construction operations workflows, and standardizing the way data is handled. 
While software vendors like Bridgit often reduce spreadsheet dependence, Excel is unlikely to disappear anytime soon, at least among contractors clinging to the familiar.
"The industry now has access to much better tools than it did ten years ago, but it's going to take a bit of time for it to fully transition," Brodie says. "The goal was never to get rid of spreadsheets completely. The goal is to use the best tool for the process or the job you're trying to accomplish."
---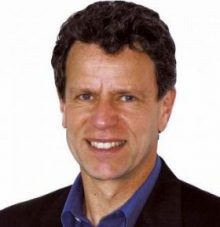 Jacob Stoller is principal of StollerStrategies.
This column first appeared in the December 2020 edition of On-Site. To read through the whole issue click here.