Article
From the editor … Taking stock of opportunities
---
Print this page
---
October 2, 2018 by David Kennedy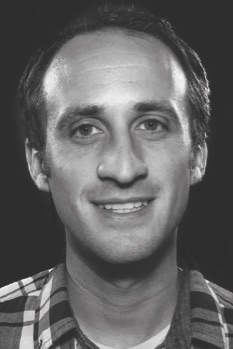 765,917 kilometres – that's the final tally of just how far Canada's public road infrastructure stretches.
Cobbling together highways, arterials, collectors, local roads and even urban laneways, the impressive measurement would take you to the Moon and then nearly get you back, depositing you just a few thousand kilometres shy of a complete round trip.
Courtesy of a first-of-its-kind study carried out by Statistics Canada, the inaugural data dump from Canada's Core Public Infrastructure Survey delved into the country's roads, bridges and tunnels. In the coming months, further analysis will take stock of water, transit and other public infrastructure.
The prodigious infrastructure figures should be a point of pride for Canada's builders, who have pioneered new ways to erect roads and bridges in some of the most challenging areas of the planet – from winding Rocky Mountain switchbacks to temperamental Arctic tundra. The study also offers a bird's-eye view of new opportunities.
Among other notable points, the survey records a total of 47,279 bridges coast to coast. It also tallies 351 tunnels, most of which are concentrated on the Pacific and Atlantic coasts, with British Columbia and Nova Scotia each having about one-quarter of the total.
Unsurprisingly, the study shows Ontario as the leader in publicly-owned infrastructure. The province possesses just under a quarter of the country's roads and about 30 per cent of its bridges. Still, for a province that boasts nearly 40 per cent of the population, it's punching well below its weight class. Alberta, on the other hand, is not far behind its eastern counterpart. The province is home 181,064 kilometres of road, as well as 10,162 bridges, a respective 23.6 and 21.5 per cent of the total. Only about 12 of every 100 Canadians live in Alberta, meaning its contractors have been exceptionally busy.
Beyond the top line figures, the study digs deeper, tracking the age and condition of the country's infrastructure – and providing some valuable insight into which Canadian regions are going to require major work in the near future.
Quebec is the ignominious standout. Both the province's roads and bridges are in strikingly worse condition than infrastructure in other provinces. An average of 39.4 per cent of its highways, arterials and collector roads are in poor or very poor shape. This stacks up against an average of 19.8 per cent across Canada. Its bridges fare better, but are still significantly worse off than their counterparts in other provinces.
Likewise, highways in Saskatchewan don't measure up. While the Prairie province's smaller streets are in relatively good repair, 30.7 per cent of its major roadways, as well as 31.2 per cent of the bridges they use, are in poor or very poor condition.
Contractors should also take note of the age of many of the nation's bridges. Many, particularly those built for arterial, collector and local roads, are getting on in years. About 40 per cent of these structures were erected between 1940 and 1969. With the average useful life of this sort of span sitting at just over 60 years, many will soon reach end-of-life, while others are already on borrowed time.
Though there are some clear deficiencies, it's important to note that the nationwide infrastructure survey does not bear out the common narrative that Canada's roads and bridges are collectively falling into disrepair. Considering the age of the infrastructure, much of it is holding up quite well. Still, as time and heavy use continue to exact a toll, there's plenty of room for significant improvement – and plenty of room for contractors zeroing in on new opportunities.
David Kennedy / Editor
---
This article first appeared in the October 2018 issue of On-Site. You can check out the full issue here.
---
Print this page
---
Related
Sponsored