From the editor… Canada's Top Contractors lay the groundwork
By David Kennedy
Construction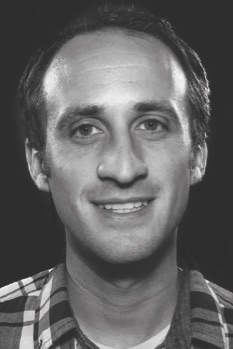 Another tough year for the construction industry in 2017 showcased the dogged resilience and gritty determination Canada's Top Contractors are already well known for.
In many parts of the country, where federal infrastructure cash remained little more than a promise, construction firms were forced to dig deep, particularly in the early months of 2017 when investment in building construction lagged to its lowest point in several years.
Contractors were up for the challenge.
While there were a few inevitable revenue stumbles over the course of 2017, many companies – particularly small- and mid-sized firms – climbed to fresh heights in spite of the lukewarm business climate. Together, On-Site's Top 40 Contractors accounted for more than $40 billion in revenue in 2017 and employed some 60,000 workers.
---
Related:
Take a look at this year's Top 40 Contractors
---
The most striking result of our annual survey of the country's Top Contractors, however, is likely the glowing outlook companies have for their future prospects.
The days of contractors predicting stagnation or modest declines are long gone. A staggering 93 per cent of contractors that provided their outlook for the year ahead – some survey respondents opted to keep these figures under wraps – expect to see their revenue increase in 2018.
Meanwhile, across all 23 industry segments we measure, an overwhelming majority of contractors forecast growth or no change for 2018. Oil and gas-related construction was the most divisive segment, with 48 per cent expecting growth, 43 per cent anticipating no change and nine per cent expecting decline.
Recent figures and industry developments indicate the strong sense of optimism may be well-warranted.
While the federal government has been slow to loosen its infrastructure purse strings, agreements with provinces and territories reached over the past several months unlocked billions in both federal and provincial funds destined for roads, bridges and other major infrastructure upgrades. As of mid-April, Ottawa had inked deals with seven provinces and territories. It added Yukon to the list in May.
Other industry indicators, such as spending on building construction, also point to a healthy climate throughout 2018. Investments in non-residential building construction jumped to $14.1 billion in the first quarter of this year, its fourth consecutive increase, according to Statistics Canada. With crude oil prices on the rise, the Canadian energy industry may also reassert itself as a major catalyst for growth in the construction sector.
Several high-profile contract awards have also added to the sense of optimism. Big-ticket transit projects, such as Toronto's Finch West Light Rail Transit project, Calgary's Green Line and the expansion of Ontario Highway 427 are officially moving forward. The federal government is expected to hand down the construction contract for the long-awaited Gordie Howe bridge imminently.
With the groundwork in place and new technologies at their disposal, Canada's Top Contractors have their sights squarely set on some good years ahead.