Five tips for long-term savings on fleet maintenance
By Dave Morley
Equipment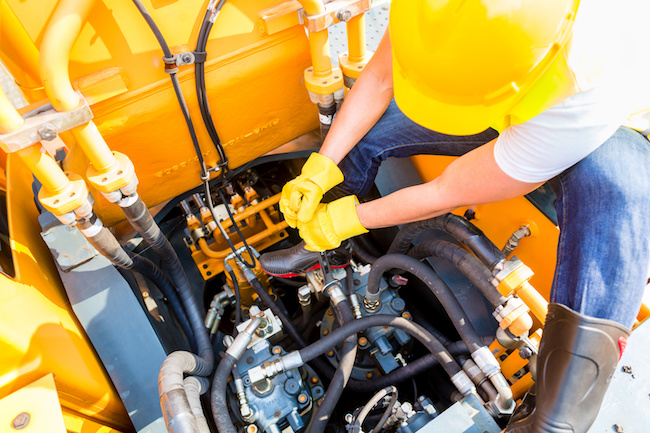 Keeping maintenance costs down is imperative to being successful as a contractor, but has to be done intelligently. You can save a lot of money short-term by simply skipping maintenance, but you will be replacing all of your equipment a lot sooner than you had hoped to. Timely maintenance is the key to keeping your equipment running better for longer.
Below are some tips on how you can maximize your maintenance budget while keeping your equipment in good working order.
Invest in good fleet maintenance software
There are a lot of options out there for fleet maintenance or fleet management programs. You have to pick the one that is right for you. They range in price and features, so it's important to take stock of what do you need it to do and be honest with yourself about what features your company will use. Don't buy one that has bells and whistles that will go to waste.
The main thing you need here is software that is going to schedule your maintenance, track costs and keep accurate records. Once you have this set up, make sure you use it. Staying up to date with preventative maintenance will ensure you don't have unnecessary breakdowns and repairs down the road.
For the best results, utilize GPS tracking, which will monitor run time and give you precise service intervals. This also makes it easier to ensure your equipment utilization is equally distributed.
To give you an idea of how much of a difference a well-utilized program can make, Winnipeg-based Bison Transport was recently presented with an Ovation Award by Trimble Inc. for cutting maintenance costs by $1 million over a 12-month period by leveraging a fleet maintenance program.
Use automatic lubrication systems for your heavy equipment
Anything that you can automate, you should. One key technology to consider is an automatic lubrication system for your heavy equipment. There are numerous companies that offer these systems for machines such as excavators and loaders. Even in harsh conditions, automatic lubrication will keep your equipment at peak performance for longer while also keeping maintenance costs down.
Use balancing beads for your trucks
Tires are the third largest expense on a diesel truck, after drivers and fuel. To maximize the life of your tires use balancing beads. These are very simple to install and provide automatic, re-adjusting, trouble-free balancing of the tires and complete wheel assemblies for the life of the vehicle. Along with increasing tire life, they also improve fuel economy.
Hire good mechanics
Having good mechanics on staff will greatly reduce your maintenance costs. Most dealerships and repair shops mark up their labour rates by at least two-thirds. If you are being charged $120 per hour for labour, the mechanic is likely earning less than $40 per hour. Save that money and hire mechanics in-house. If you do not have enough work to justify a full-time mechanic you can also hire a mechanic/operator who can perform repairs when needed and operate equipment the rest of the time.
Schedule repairs for when your equipment is not active
Most companies run their machines during the day. Instead of losing a day of work to repairs, schedule fixes and maintenance for afternoons or evenings. Though you will likely have to pay your mechanics a little more to work a later shift, you don't lose your machine for a day.
Saving money on maintenance is about thinking long-term, making smart decisions and always looking for areas where you can make incremental improvements. There is no solution that will automatically save you millions, but all of the little things do add up.
---
Dave Morley is the General Manager for Rockstar Mechanics, a recruiting firm that specializes in helping companies throughout North America find and hire their mechanics.
Dave has been recruiting mechanics for over 10 years and has successfully placed over 500 technicians. He enjoys speaking to and listening to mechanics and says he is able to learn something new about the trade from every new contact