Thousands flock to Toronto area for a glimpse of the latest big iron at NHES
By On-Site Staff
Equipment
MISSISSAUGA, Ont.—Big iron and big crowds filled the halls of the International Centre just outside Toronto March 28 and 29 as the National Heavy Equipment Show rolled into town.
The two-day event attracted 12,668 attendees from across the diverse construction industry and featured a huge range of heavy equipment, as well as cutting-edge technology — from simulators to virtual reality headsets. More than 100 exhibitors were on hand for the 2019 edition of the biennial event.
"The National Heavy Equipment Show remains one of the biggest events bringing the industry together in Canada," Mark Cusack, national show manager. "It was a pleasure to welcome even more companies to the show floor this year. This growth allowed us to highlight more sectors, such as the expanded Gravel Pit showing huge equipment. On behalf of show management, we're thankful for everyone who joined us. We're already looking forward to 2021."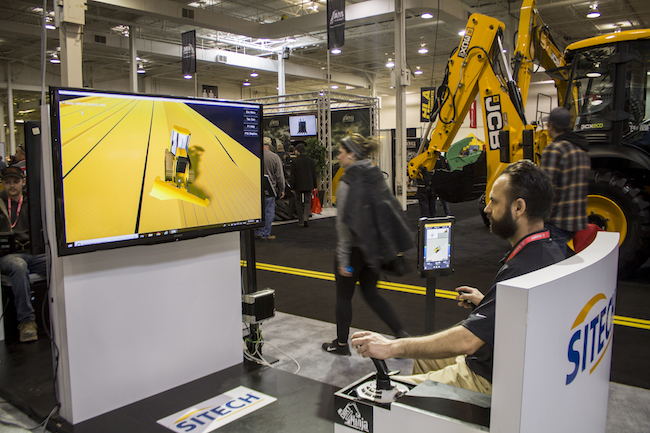 Along with the show floor, attendees were able to take in numerous seminars on topics such as drones and cannabis on the job site.
On-Site was pleased to sponsor a panel discussion featuring Laura Brazil, a partner at McMillan LLP and Andrew Pariser, the vice-president of the Residential Construction Council of Ontario. The pair delved into the major legal and labour-related issues contractors need to tackle six months after the legalization of recreational marijuana.