Kubota and CHL celebrating community heroes
By Adam Freill
Construction
Equipment
Leadership
National recognition program looking to award $35,000 in donations to celebrate Canada's Community Heroes.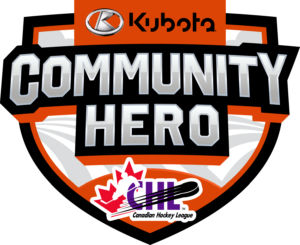 The Kubota Community Hero program, in partnership with the Canadian Hockey League (CHL), is awarding $35,000 in donations to recognize and celebrate the positive impact of people who put their community first.
Through their "Community Hero" initiative, the equipment company and the hockey association want to empower Canadians with the knowledge that there are leaders who are actively working to create a sense of belonging and community.
"The Kubota Community Hero Program is an exciting initiative that we are proud to lead with the support of the CHL," stated Steve Sweetnam, marketing director at Kubota Canada. "There are countless individuals in our communities who do so much to give back through community initiatives and unfortunately, they sometimes go unnoticed.  By identifying these Community Heroes, we hope to celebrate each winners' efforts and recognize a community initiative that is important to them."
According to a recent survey by Kubota and CHL, nearly half of the surveyed Canadians were found to contribute to their community in some way, from financial donations to volunteering. One of the top reasons given for actively participating in their communities was because it makes them feel good.
Nominations for 2022 are now open, and Canadians are encouraged to nominate a hero in their community; anyone from the tireless frontline worker to the dedicated volunteer, who deserves recognition.
Three winners will be announced on December 9, including a $25,000 donation and two $5,000 donations that will go toward supporting Canadian communities. The donations will be given to a community initiative of each winners' choice. Each winner will also get a CHL game night celebration with their local CHL team.