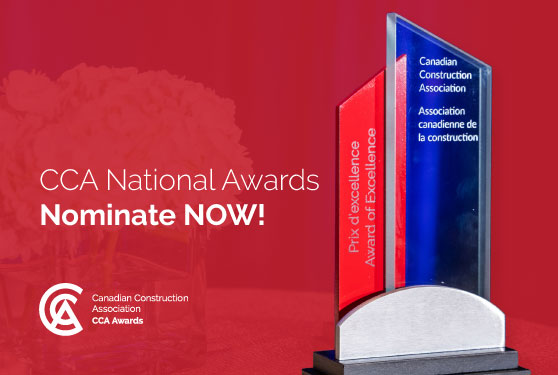 Be recognized for your achievements!
Online nominations are now open for the Canadian Construction Association (CCA) National Awards, recognizing individuals, organizations, and associations that promote and enhance the Canadian construction industry in nine different categories.

The awards program is open to all relevant CCA member organizations and individuals who meet the requirements of each award, regardless of organization size or project scope. Details on eligibility criteria and how to apply are on our website.

The submission deadline for the CCA National Awards is December 1, 2023. Self-nominations are encouraged!