Westhoff Engineering Resources joins CIMA+
By Adam Freill
Construction
Infrastructure
Engineering firm adds to its stormwater management and environmental services capabilities in Western Canada.
CIMA+, one of Canada's largest privately-owned consulting engineering firms, has acquired Westhoff Engineering Resources, Inc., a Calgary-based firm with a quarter-century history of providing planning and engineering solutions for water resource management throughout Canada and overseas.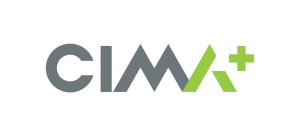 "At CIMA+, we have a keen understanding of the value of water and its importance to our infrastructure," stated Steeve Fiset, the company's chief strategy officer. "By joining forces with the water management experts at Westhoff, we will grow our capacity to provide innovative solutions that accommodate sustainable land development and population growth, while protecting existing communities and our natural environment."
Westhoff's engineering and environmental services for projects span from conceptualization to planning and design, construction, and inspections, to auditing and monitoring.
"Clients will now have access to a wider array of expertise and services under one banner, thanks to our newly expanded team in the Calgary region," said Kelly Yuzdepski, executive vice-president for Western Canada at CIMA+. "The water resource management market is one of the fastest growing fields of engineering in Canada, and indeed throughout North America."
Since 1996, Westhoff has been a key player in the market. With a multidisciplinary team of engineers and biologists, Westhoff's strategy has been to turn water and environmental constraints into opportunities through the application of holistic approaches to stormwater management, including wetland and stormwater integration, Low Impact Development (LID), and comprehensive modelling techniques to design and evaluate complex drainage systems.