Toronto to mandate pre-application processes
By Adam Freill
Construction
Cassels provides insight into mandatory pre-application meetings and consultations coming into effect this fall.
In advance of changes to the City of Toronto's regulations and amendments concerning pre-application consultation procedures, legal firm Cassels has crafted a summary to help keep developers up to date on how this may impact planned projects as of November 1, 2022, the date the new requirements will come into effect.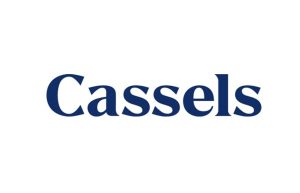 In early February, city council voted to adopt changes to the Toronto Municipal Code that will require mandatory consultations. The pre-application process is currently only voluntary for many of the applications it processes. Changes will affect official plan amendments, zoning bylaw amendments, site plan approvals and plans of subdivision.
Once implemented, the changes will mean that applications will not be accepted before the entire pre-application process has been completed. Therefore, no time periods that fall under the Planning Act will commence.
While not set out in the proposed amendment to the code, city staff have indicated that the required information and materials will be consistent with the existing voluntary pre-application consultation process. This includes a submission package that contains such items as a completed pre-application meeting request form, a site survey, a detailed concept site plan, detailed concept elevations or renderings, and any additional information that may assist staff in their review of the proposal.
One pre-application meeting is required with relevant city staff and external commenting agencies, and additional meetings may be requested. It is also expected that a new prescribed fee for pre-application consultation will be introduced.
Many builders and developers already support the pre-application process and are voluntarily involved, but media have reported concerns that an increase in applications could slow the approvals process for new developments.
"Effective November 1, 2022, landowners, developers and builders in the City of Toronto should be mindful that certain development applications will not be accepted, and the statutory timelines under the Planning Act will not begin to run, until mandatory pre-application consultation is completed," explains Marisa Keating, partner in Cassels' Municipal, Planning and Environmental Group.
"The city has not provided a set timeframe within which applicants can expect to obtain a pre-application consultation meeting, which has been raised as a significant concern by the development industry as this may ultimately lead to delays and decreases the certainty of the development process."
Despite feedback about concerns centred around further delays, the City of Toronto website states that the amendments will "provide an opportunity to improve and formalise an already well-used practice and support timely review of a development application."
To access the Cassels summary and analysis of the upcoming changes, visit the firm's website.