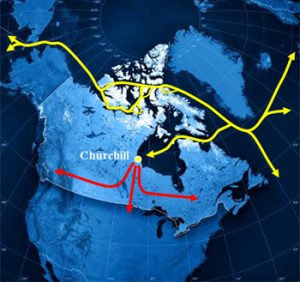 The governments of Canada and Manitoba announced funding for 42 infrastructure projects in 37 communities under the federal government's Small Communities Fund. The Government of Canada and the Government of Manitoba are each contributing more than $10 million toward the estimated $34.6 million in total project costs.
"This dedicated funding for projects in smaller communities demonstrates the federal government's commitment to delivering results at the local level throughout the country. The Government of Canada is proud to be supporting these wide-ranging community priorities and helping get projects under way that will improve the quality of life and help increase opportunities for Manitobans across the province for years to come," said Jim Carr, Minister of Natural Resources and Member of Parliament for Winnipeg South Centre, on behalf of the Honourable Amarjeet Sohi, Minister of Infrastructure and Communities.
Among the wide-ranging projects receiving funding under this program are water and wastewater system enhancements in the Rural Municipality of Springfield, important roadwork as part of the City of Selkirk's Downtown Renewal Strategy, and the purchase of a generator to transform the Rural Municipality of East St. Paul's arena into a fully equipped evacuation centre. This work, along with the many other projects receiving funding, will improve key municipal services for residents, help generate economic activity and boost regional development.
Quick Facts
The Government of Canada will invest more than $180 billion over 12 years in public transit projects, green infrastructure, social infrastructure, trade and transportation routes, and Canada's rural and northern communities.
The $1-billion Small Communities Fund supports priority public infrastructure projects in communities across the country with less than 100,000 residents. The Small Communities Fund allocation for Manitoba is $46.7 million.
SOURCE Infrastructure Canada