News
Dufferin Concrete, Ontario Redimix awarded for safety performance
---
Print this page
---
October 6, 2014 by STAFF REPORT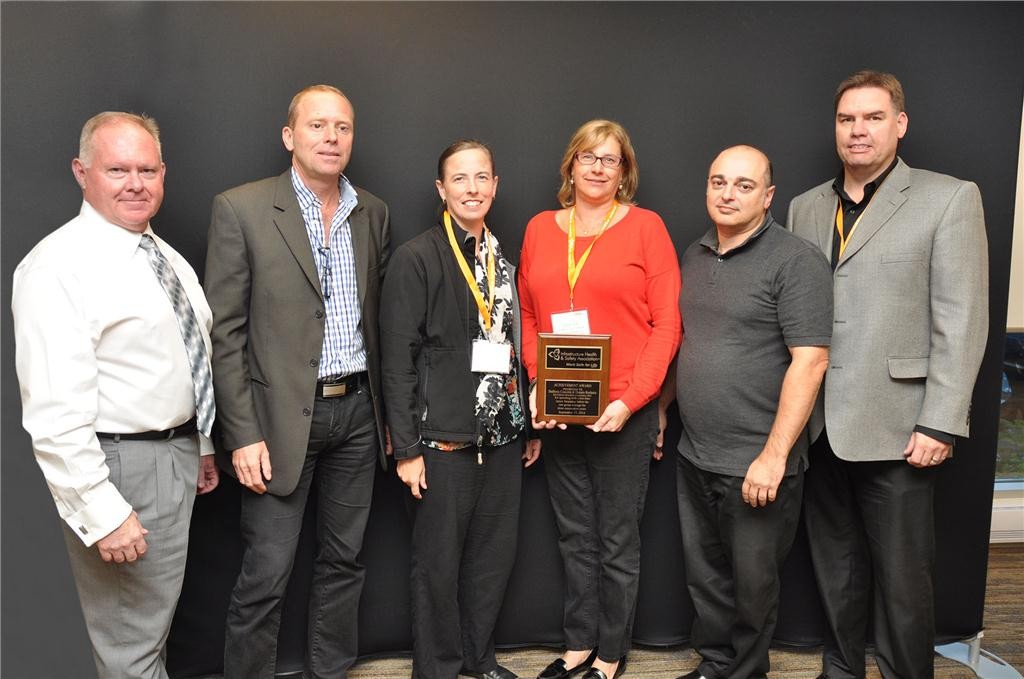 Infrastructure Health Safety Association (IHSA) and the Ready Mixed Concrete Association of Ontario (RMCAO) recently recognized Dufferin Concrete and Ontario Redimix (divisions of Holcim Canada Inc.) for occupational health accomplishments in 2013.
The IHSA awarded Dufferin Concrete and Ontario Redimix with an Achievement Award for injury reduction, which is given to companies who have operated for three consecutive years with a cost-rate frequency and injury frequency below its rate group average and have participated in the Safety Groups program for the three previous consecutive years. Both companies were 15 per cent below their rate group average for 2011, 2012 and 2013. This is the second time that the IHSA has honoured them with an Achievement Award, having recognized them in 2011 as well.
In addition, Dufferin Concrete and Ontario Redimix were recognized by the RMCAO for Outstanding Achievement for the year 2013, in Category five and six, respectively, for demonstrating increasing excellence through showcasing good practices and policies and sharing information about health and safety successes. The awards were presented at the RMCAO 55th Annual General Meeting Convention.
The RMCAO also acknowledged individual ready-mix concrete plants for no lost time accidents or injury in 2013, including the following Dufferin Concrete plants: Aylmer, Beamsville, Bowmanville, Bradford, Burlington, Cambridge, Etobicoke, Georgetown, Kitchener, London, Malton, Maple, Mississauga, Niagara Falls, Orangeville, Peterborough, Scarborough, Simcoe, Stratford, Tillsonburg, Toronto, and Whitby, and the Ontario Redimix Etobicoke, Milton, Pickering and Portlands plants.
---
Print this page
---
Related
Sponsored