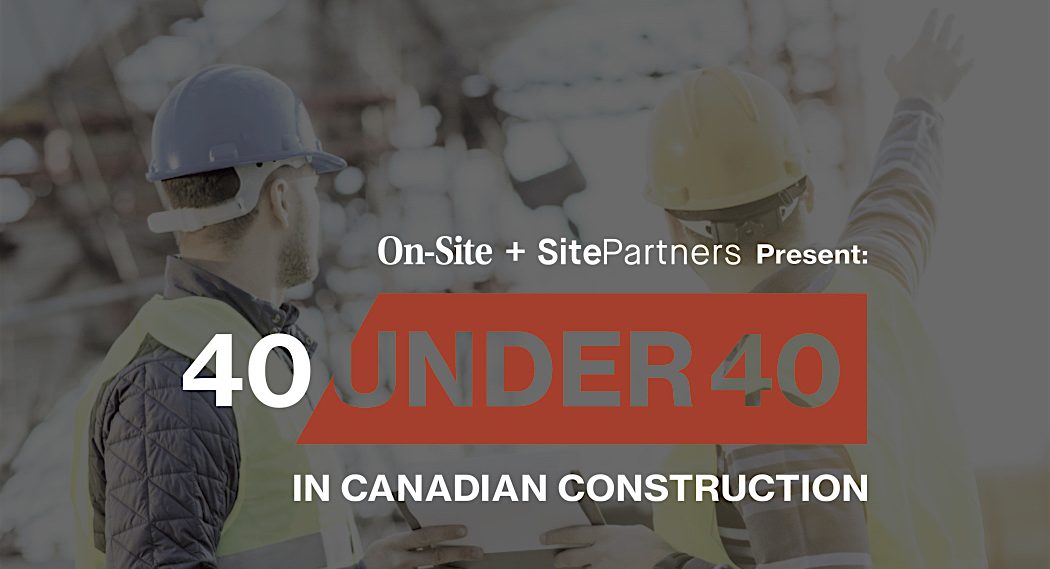 Top 40 Under 40 in Canadian Construction is back!
On-Site Magazine and SitePartners have returned to recognize a new group of exceptional, progressive, and innovative young leaders who are advancing the movement of construction in Canada!
Last year, we celebrated the accomplishments of 40 construction professionals who are making an immediate impact in the cities, provinces, and country in which they live. Featuring individuals both on- and off-site who are helping advance complex infrastructure projects, implementing or launching powerful software tools to increase on-site safety, and building communities for families to thrive in, the far-reaching contributions of last years' winners are a promising reflection of where the Canadian construction industry is heading.
Now in its third year, On-Site's  2022 Top 40 Under 40 in Canadian Construction have been selected by a panel of judges based on professional achievements, innovation, leadership, and community involvement, and will be profiled in the December 2022 issue of On-Site Magazine. Nominees must be:
A resident of Canada and currently working in construction in Canada.
39 years old or younger on December 31, 2022
Nominations for the 2022 edition of the On-Site 40 Under 40 in Canadian Construction have closed. Please watch for our special section in the December edition of On-Site Magazine.
---
Learn how our Top 40 Under 40 are reshaping the industry:
For mobile users, click here for to view a mobile-friendly version of the Top 40 Under 40.
---