Premier Kathleen Wynne visited the site of the future Vaughan Metropolitan Centre Station at Highway 7 in York Region to mark the completion of track work on the Toronto-York Spadina Subway Extension. Ontario has provided $870 million towards this project that will provide subway service beyond regional boundaries in the province for the first time.
The Toronto-York Spadina Subway Extension (TYSSE) will connect the Toronto Transit Commission's (TTC) Line 1 from its present terminus at Downsview Station to the Vaughan Metropolitan Centre, making commuting mo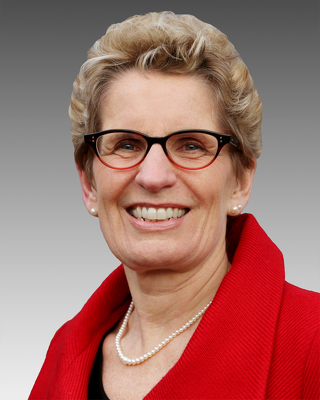 re convenient and efficient in the Greater Toronto and Hamilton area. The subway extension will also add 36 million transit trips and eliminate 30 million car trips annually, helping to improve air quality and fight climate change.
"With this investment, we will provide subway service that moves beyond regional boundaries for the first time. We are confident Ontario's record investments in infrastructure will pay off for people in their everyday lives, and will also help our economy grow and create jobs," said Kathleen Wynne, Premier of Ontario.
Ontario's funding for the Toronto-York Spadina Subway Extension is part of the largest investment in public infrastructure in the province's history — $160 billion over 12 years — for projects such as roads, bridges, transit systems, schools and hospitals. The planned investments will support 110,000 jobs on average every year across the province. In 2015, Ontario announced support for more than 325 projects that will keep people and goods moving, connect communities and improve quality of life.
Quick Facts
The TSSYE will have six new subway stations, three new commuter parking lots and a TTC, York Region and GO bus terminal. The project is expected to be completed by December 2017.
Ontario has committed $870 million through the Move Ontario Trust towards the Toronto-York Spadina Subway Extension project — a $3.18-billion project that is jointly funded with the Government of Canada, the City of Toronto and York Region.
The TYSSE is expected to generate an estimated 20,000 jobs during construction.