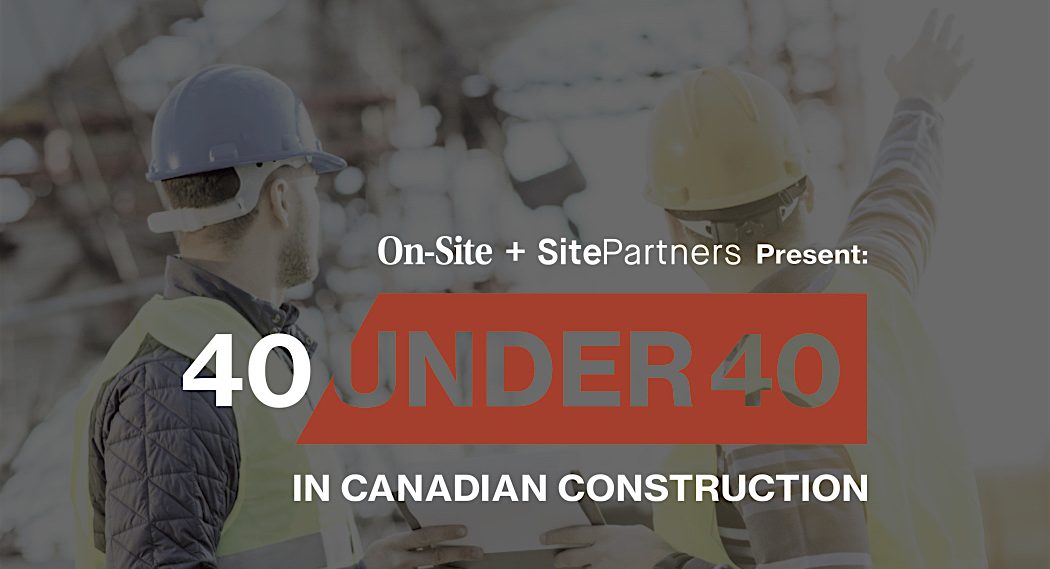 INNOVATION. DYNAMISM. TRADITION.
While there has been a shortage of skilled labour within Canada's construction sector for more than a decade, there certainly has never been a shortage of talented individuals working in the wide variety of roles that make up the industry. And on that note, On-Site and SitePartners are excited to announce the second edition of the Top 40 Under 40 in Canadian Construction.
Our annual celebration showcases some of the young talented individuals that are leading the sector into a bright and prosperous future across many different facets of the industry from the people managing operations on site to directors of various divisions, engineers, accountants, partners, sustainability managers, company owners, building materials suppliers, lean integration leaders, construction law professionals, and more.
While we are proud to highlight these talented individuals, there are many more people to choose from the industry's 1.4 million workers. We look forward to showcasing more of the Canadian construction industry's incredible workforce in 2022!
---
Learn how our Top 40 Under 40 are reshaping the industry:
For mobile users, click here for to view a mobile-friendly version of the Top 40 Under 40.
---